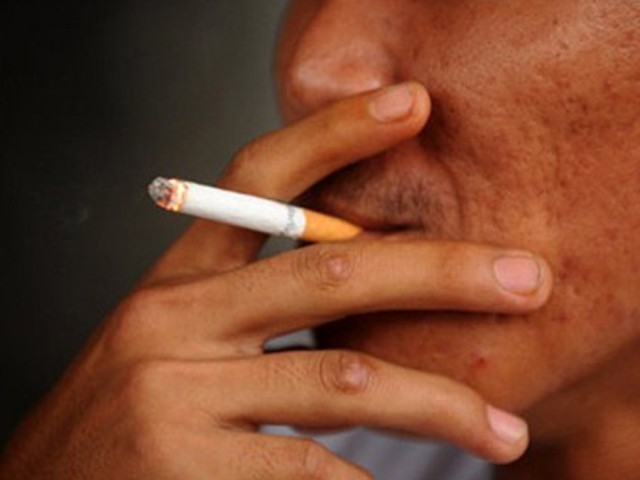 Most Muslims who smoke refrain from smoking during the period of fasting, which may last up to 12-14 hours. Even after breaking their fast, most smokers smoke only a few cigarettes. Research has shown that somehow, during fasting, smokers do not have the urge to smoke. Those who smoke 25 cigarettes or more on a normal day, decrease the number of cigarettes to four or five a day during Ramazan. This provides an excellent opportunity for a smoker to get rid of this bad habit for good. With strong will power and a little extra effort, they can surely succeed in ...
Read Full Post
There is a common misconception in Pakistan that smoking shisha is not as harmful as smoking cigarettes. This notion exists despite the publication of research conducted by the World Health Organisation (WHO) which shows that an average pipe smoking session of around an hour is equivalent to smoking up to 200 cigarettes. Cancer, TB and dreary consequences Scientific studies regarding the adverse health consequences of smoking shisha point to dangers that are similar to, if not worse than, those associated with smoking cigarettes. Research conducted on shisha use has clearly shown that it has particularly serious health consequences on the lungs and ...
Read Full Post
There are many forms of Smokeless Tobacco (ST) available in the Pakistani market, the most common ones being 'naswar', 'gutka', 'mainpuri' and crushed tobacco taken with paan. Harmful effects of using ST include mouth and throat cancer, cancer of the food pipe, cancer of the stomach and pancreas, increased risk of heart attacks, stroke, as well as several gum and tooth diseases. It is a common perception  that smokeless tobacco products are less harmful than cigarettes. The fact is that the type of smokeless tobacco available in Southeast Asia is far more dangerous than smoking. An average dose of nicotine from chewing tobacco ...
Read Full Post
Most people in Pakistan are aware of the hazards of tobacco use but general awareness on the hazards of second and thirdhand smoking is minimal. Most people including children can be seen inhaling tobacco toxins in public transport, shopping centers, restaurants and other public places. First, what is the difference between second and third hand smoke? Smoking by association Secondhand smoking or passive smoking is the inhalation of smoke, called secondhand smoke (SHS) or environmental tobacco smoke (ETS) from tobacco products used by others. The term third-hand smoke was recently coined to identify the residual tobacco smoke contamination that remains after a cigarette is ...
Read Full Post
Shisha also known as waterpipe, hubble bubble and hukka is a centuries old habit. Unfortunately in recent years its use has increased all over the world including Pakistan. Previously its use was limited to older people in villages but now it is being promoted in all major cities of Pakistan. Every day new shisha cafes are opening up and our youth is using it without realizing the dangers associated with it. Most five star hotels have opened up shisha corners at their restaurants. Reality check In shisha, tobacco is served to people mixed with certain flavours. Research done in the UK last year ...
Read Full Post
At a time when the number of smokers worldwide is at its highest, and antismoking policies are proliferating, the sector for alternative smoking products is in a froth of excitement about the potential to increase its market share and revenues. In recent years several manufacturers, have produced electronic cigarettes (ecigarettes) that are distributed to various countries including Pakistan. Electronic cigarettes look and feel like cigarettes, but do not burn tobacco. Electronic Cigarettes are now being widely advertized in electronic and print media of Pakistan. Many smokers are asking the health professionals about the safety of these new devices. Existing ...
Read Full Post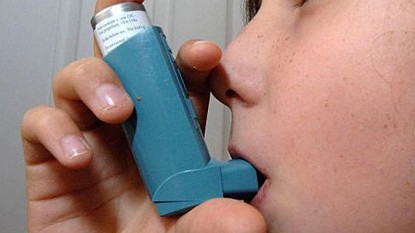 There has been a sharp increase in the global prevalence, morbidity, mortality, and economic burden of Asthma over the last 40 years, particularly in children. Approximately 300 million people worldwide currently have asthma, and its prevalence increases by 50 per cent every decade. In Pakistan, 10 per cent of children and 5 per cent of the adult population suffer from asthma. Asthma is under-diagnosed and under-treated in our country.  Most asthma deaths are preventable. Asthma deaths are mostly caused by inadequate long-term medical care or delays in receiving medical help during an acute attack. People with asthma can live a normal ...
Read Full Post
Last week when I entered my clinic I saw a handsome gentleman waiting anxiously for me. His wife sitting beside him looked equally anxious. The couple came to me for a second opinion about the abnormality found on his recently done chest x-ray. Unfortunately, the x-ray appearance was highly suggestive of lung cancer at a very advanced stage. Subsequent biopsy of lung tumour confirmed it to be lung cancer. The patient was an engineer aged 38. I only had shocking news to communicate to this couple that the lung cancer was at a stage that it cannot be cured ...
Read Full Post