Ryan Murphy was unusually forthcoming about the upcoming season of American Horror Story (AHS) during an appearance on Watch What Happens: Live in February, announcing that the theme of the new season will, in fact, be the most horrifying concept imaginable – the 2016 presidential election. Murphy said that he's pulling inspiration from the November 8, 2016 election that saw President Donald Trump pull off a surprise victory over democratic candidate Hillary Clinton. Yesterday, Murphy dropped his latest teaser on Instagram, revealing the new cast member Billie Lourd with the caption, "Winter is coming. Can't wait for everybody to see what the incredible Lourd does this season on AHS." Winter is coming. ...
Read Full Post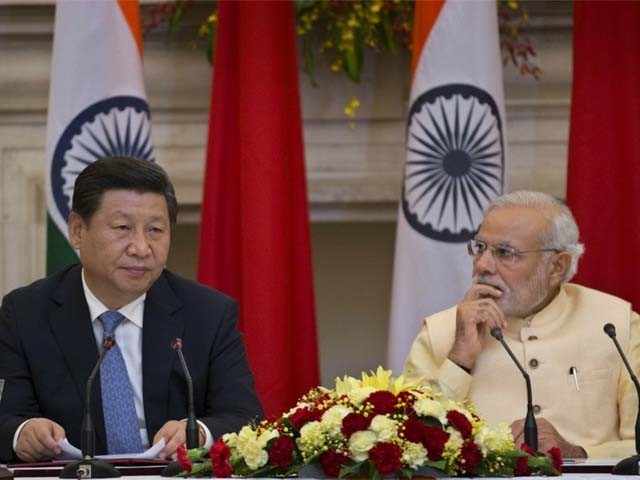 China hosted a massive two-day international event between May 14 and 15 in Beijing to formally launch its One Belt, One Road (OBOR) initiative, which plans to connect Asia, Middle East, Africa and Europe. More than 65 countries participated in the summit and nearly half of them were represented by their heads of state and government. World powers such as the US, the UK, France, Germany, Russia and even Japan too were in Beijing. Apart from Bhutan, which does not have any diplomatic ties with China, all other South Asian countries took part. However, the Narendra Modi-led Indian government decided to give it a miss in spite of China's repeated overtures. Nothing can explain this self-inflicted isolation of India except PM Modi's ...
Read Full Post
In May of 2016, Ben Shapiro resigned from Breitbart News because it was a "propaganda outlet for Donald Trump". That same month Shapiro posted a joyous announcement on social media, saying that his wife had given birth to their second child. With infinite gratitude to God, we're overjoyed to welcome to the world our new baby boy, who arrived at 10:30 this morning! — Ben Shapiro (@benshapiro) May 8, 2016 In response, Milo Yiannopoulos, a Breitbart mainstay Tweeted: "Prayers to Ben who had to see his kid come out half-black. And already taller than he is!" The Tweet included a photo of a black infant. ...
Read Full Post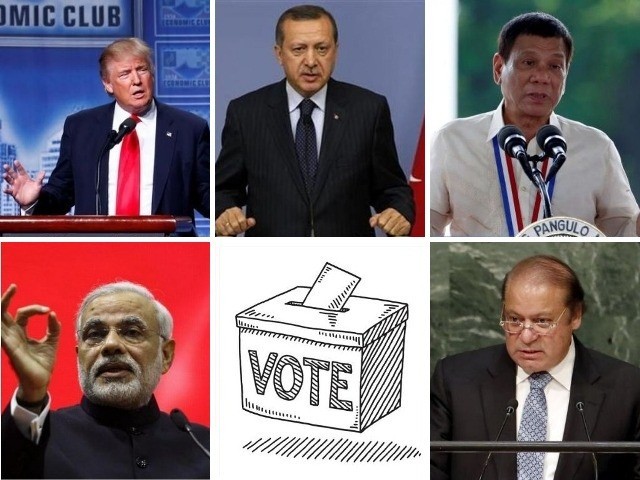 The new millennium has hardly started, and already we are witnessing unsettling tectonic shifts in politics all over the world. One such example is the emergence of a covert, scheming approach towards attaining power, embodied by certain group of people, who under different circumstances, ended up occupying the highest seats of power in their respective countries. We will pivot our discussion around five such individuals: Nawaz Sharif, Narendra Modi, Rodrigo Duterte, Recep Tayyip Erdogan and Donald Trump. Though each of them was elected to office democratically, ask any unbiased political analyst or academic, and they will invariably conclude that these five leaders have all the makings ...
Read Full Post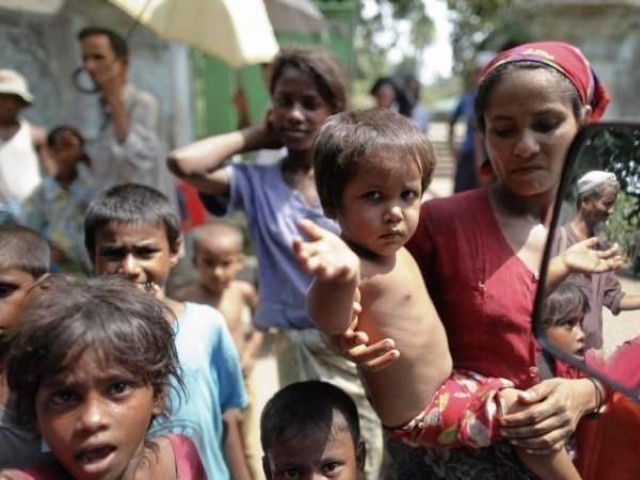 Dear Mr Secretary General, I am writing to you to express my deep concern over the fate of the Rohingya people of Myanmar. I am certain you are familiar with their extremely precarious situation, as we have seen them teetering on the edge of genocide since at least 2012. Since the series of attacks against the border guard outposts in October 2016, the police and army in the local state of Rakhine/Arakan have carried out over 100 indiscriminate extra-judicial killings of Rohingya – including old men, women and children. The fear on the ground is that the violence may now escalate ...
Read Full Post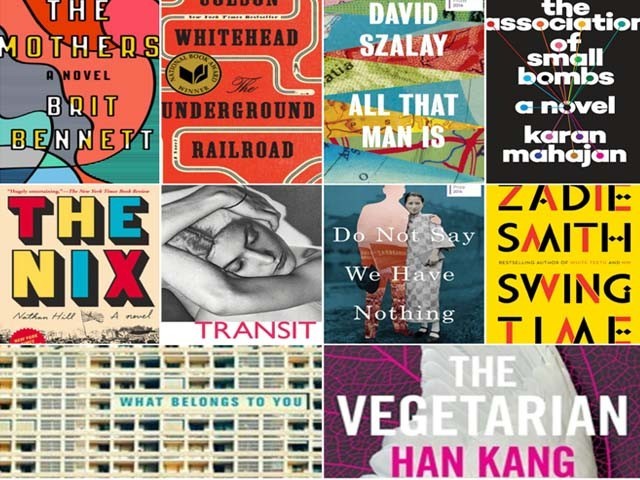 A year that saw Bob Dylan winning the Nobel Prize for Literature was sure to go down in the memory as an extremely unusual literary year. However, the singer-songwriter's big win was hardly the only surprise of the literary calendar. While many writers took upon themselves the responsibility of responding to the precariously changing political climate (Brexit and Trumpet), others found solace in exploring the perennial themes of race, class, gender, love, and destruction. With such a diverse assortment of books to choose from, here is a highly personal and strongly opinionated list of my favourite novels of 2016. The ...
Read Full Post
Of the myriad toxic habits incorporated by the modern day people, there's one that is so rampant in practice and seemingly innocuous in nature that people hardly notice they're doing it. That habit, my friends, is the habit of hoarding virtual friendships in our lives. Yes, the usage of the word 'hoarding' is intentional and, before you go off on a tirade about how I'm objectifying people, let me explain why. Consider the modern day practice of socialising. We meet someone, somewhere (or virtually), establish communication, strike a mental connection (though most people tend to skip this step altogether), determine ...
Read Full Post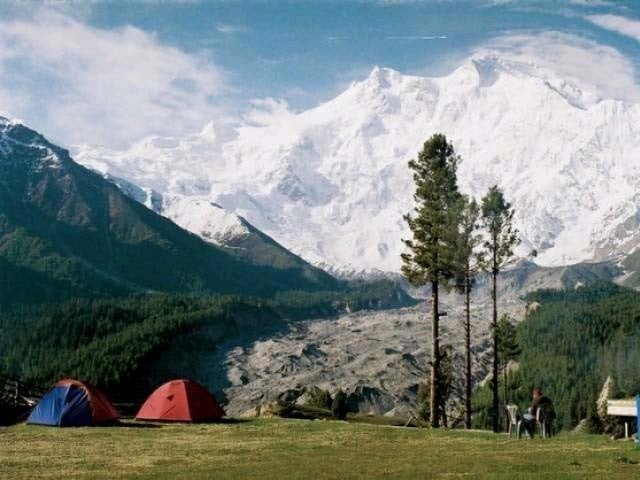 Gilgit Baltistan is one of the most bestowed and beautiful places on our planet. And its people: equally marvellous. I had heard about the tolerance and religious harmony in Gilgit but until recently, I hadn't seen a practical example of this coexistence that Gilgitis so often boast about. I am sharing this beautiful story for the rest of the Pakistanis, it is one we must all learn from and emulate. In Sunni majority Pakistan, the picturesque territory of Gilgit Baltistan is the only province of Shia majority. As such, the sacred month of Muharram has a special place in the region's annual calendar. Just days ago, during the commemoration ...
Read Full Post
As I write these lines, I'm in the middle of mourning the loss of my friend, Jim – a fine gentleman, who, as a young man, fled Robert Mugabe's brutal Zimbabwe and took refuge in the United States. Like millions of others, Jim regarded America his home, the same America that despite all its fallacies and futilities remains, with malice toward none, the greatest country on earth. You must be wondering why I am bringing up a friend's passing away in a political conversation. You see, in order to connect the dots of the anomalies that surround us, one must ...
Read Full Post
With the rise of Donald Trump and the politics of pandering to people's baser instincts, the following question becomes more crucial; can the current wave of racism, anxiety and cultural despair in American society accelerate America's decline? Of all the factors that are causing the decline, cultural despair and politics of cultural despair are the most threatening. America's decline has been stirring quite a debate worldwide for a few decades now. This topic cannot be answered in a plain yes or no; rather it merits a multi-layered analysis. With the rise of the rest, the shade of this debate has gotten gloomier. Joseph Nye, in his ...
Read Full Post