Qandeel Baloch's biopic has once again brought her right back into our lives. The uneasiness and discomfort has started unsettling us once again. Even her story has the power to keep us on edge and make us start talking again. The debate is rife, whether the story should be told or not and you don't need to guess where the most votes lie. The anticipation around this project is brimming with many questions. Yesterday, I happened to watch a chunk of the show Popcorn on Express TV. The discussion was the routine banter, and questioned whether the biopic is an attempt to capitalise on Qandeel's death ...
Read Full Post
I always knew Saba Qamar was good, but this good? She is going 'toe-to-toe with Irrfan Khan and still holding her own version of good. Pakistani diva's Bollywood debut Hindi Medium's official trailer has just dropped and it's safe to say that we are all highly impressed. The great Italian filmmaker Federico Fellini once said, "A different language is a different vision of life." While his statement might ring true anywhere on God's green earth, but in our part of the world, it reaches gospel status. Photo: Screenshot Photo: Screenshot Being in a country where multiple languages are spoken, ...
Read Full Post
Subtle comedy has never been Pakistani cinema's forte; there are only a handful of writers who have successfully managed to pull off the art of subtle slapstick. Last year's release of Karachi Se Lahore received mixed response from the audience. Some couldn't stop laughing and loved it, while some thought it was needlessly dragged with dry humour. Whatever the response, most thought it was one of a kind; a Pakistani rom-com featuring a road trip through Pakistan – definitely not something the local audience has ever seen before. Director Wajahat Rauf was content with the response he got and hence decided to make a sequel, ...
Read Full Post
Director cum producer, Wajahat Rauf, is back to entice moviegoers with another road film Lahore Se Aagey. The upcoming rom-com is a sequel to his directorial debut Karachi Se Lahore (2015). Although, Rauf's first film received mixed reviews, his new project has been a much anticipated movie this year with Yasir Hussain and Saba Qamar as the lead pair. The short teaser, and now the trailer, has received an overwhelmingly positive response. The audience is rather pleased as it promises the right balance of humour, romance, music, and dance. As per the trailer, the spinoff chiefly focuses on Karachi Se Lahore's character Moti, played ...
Read Full Post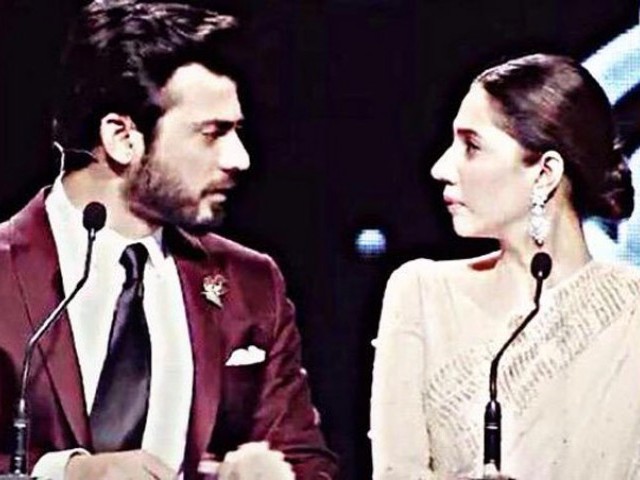 Thank God for Fawad Khan and Mahira Khan, their powers are unlimited! Now that they are back in Pakistan, India is safe and the Indian actors whose jobs they took or whose films (see Ajay Devgn) might have flopped because of their magical presence in side roles or extended cameos are even safer. However, don't underestimate the power these two extraordinary individuals possess, one tweet from them, one line on Facebook, or just a simple press release and the entire Kashmir issue would be resolved. It is just amazing how selfish they are by holding back, when a little effort on their part ...
Read Full Post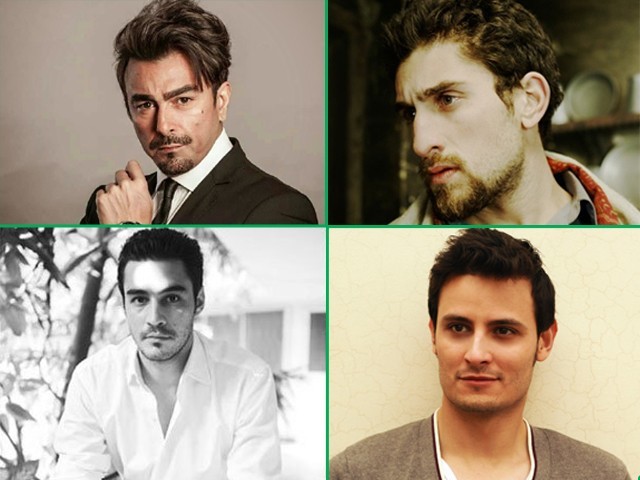 Nepotism has a new face in Pakistan. Can you guess who it is? No, it's not Nawaz Sharif. It's not the Bhutto clan. It's not the politicians or the bureaucracy. All those institutions have been swept aside by that new lady in town. We fondly call her 'Lollywood', but she's more formally known as Pakistan's film industry. She isn't really new, but her recently acquired contemporary ornaments have taken years off her face. She wears Bol around her neck, carries Bin Roye under her arm and has crowned her head with Waar. In step with her is her entourage; a horde of uncles and aunties, brothers ...
Read Full Post
2014 has given us some amazing Pakistani dramas, which have not only enthralled drama buffs but have also made an impact in representing our industry. Our dramas often present realistic plots, pertaining to our society, and this year has been no different. In fact, the content has only added more colour to our hall of fame. Therefore, it would be worthwhile to dwell upon some of the best Pakistani dramas from 2014 and relive the climaxes, the stories and the ideas that have accompanied us throughout the year. 1. Mohabbat Ab Nahi Hogi Neither were the cast member nor was the writer of ...
Read Full Post
Times of India hailed a sexist headline along with a racy capture "appreciating" Deepika Padukone's cleavage. But wait, this is not the news. When Padukone refused to be treated like a piece of meat and lashed back by questioning the leading daily's standard of journalism, this much awaited outburst started making waves globally.  Supposedly India's 'LEADING' newspaper and this is 'NEWS'!!?? pic.twitter.com/D3wiVVXuyM — Finding Fanny (@deepikapadukone) September 14, 2014 Dont talk about Woman's Empowerment when YOU don't know how to RESPECT Women! — Finding Fanny (@deepikapadukone) September 14, 2014 YES!I am a Woman.I have breasts AND a cleavage! You got a problem!!?? — Finding Fanny (@deepikapadukone) September 14, ...
Read Full Post
In truth, 2013 was not quite the bumper year for Pakistani dramas that 2012 was. It was not that there were not any good dramas – there were – but the level of consistent quality that a serial needs to maintain in order to be memorable, seemed lacking. However, a curious thing happened. With no clear-cut blockbuster serials, we noticed quite a few smaller serials blooming in the wide open spaces left behind. Although sometimes low on budget, most of these dramas were high on quality, proving that funding needs not be a limiting factor. Serials such as Talkhiyan and Aunn Zara managed to punch above their weight by ...
Read Full Post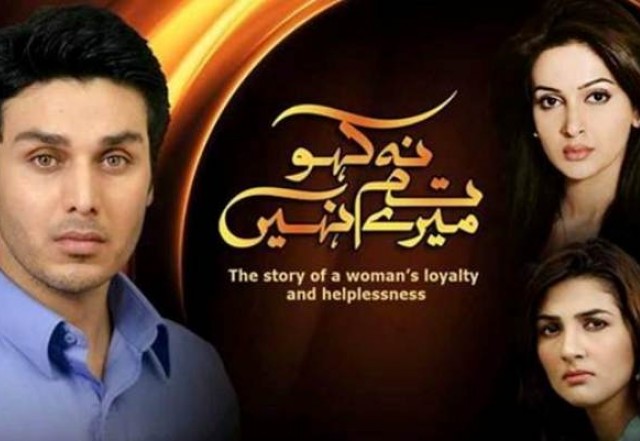 Na Kaho Tum Mere Nahin (NKTMN) – a drama serial on Hum TV that aired its last episode in the beginning of March – was a clichéd story of marital infidelity and domestic problems. The plot was straight forward – a husband and a wife and their two children live a peaceful life in a blissful house until they come under buri nazar ( the evil eye). The story revolves around the happy couple Mehreen (Saba Qamar) and Meerab's (Ahsan Khan) lives. Meerab earns a humble living and Mehreen tries her best to make do with his meager salary to maintain a happy home. (Meerab and Mehreen.) Then ...
Read Full Post