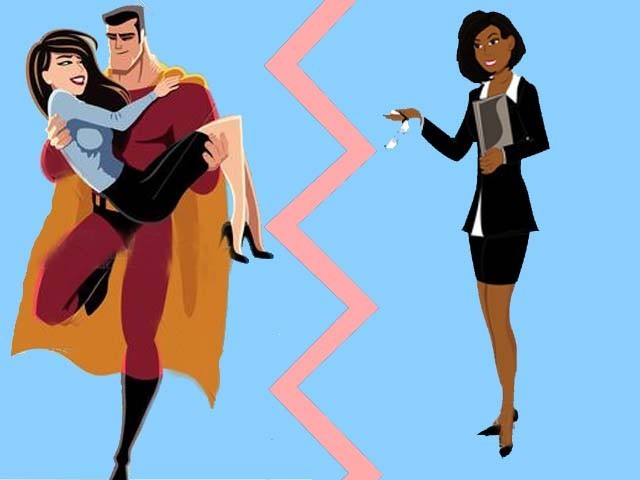 Earlier this week, I went bursting into the courtroom to show my fellow colleague the new book I was reading. I exclaimed, "Oh my god. You have to see this!" Although no one was alerted by my vivacious excitement, he was completely mortified. He exclaimed, "What is wrong with you? Why do you never act like a woman? They are supposed to be quiet and elegant". As annoyed as I was with his remark, I had to admit he revealed an unearthing reality of our society. Women are expected to be clones of the typical damsel in distress – quiet, shy, dignified – ...
Read Full Post
The Young Doctors Association (YDA) has been protesting for years now and people are just as unsympathetic (and in some cases, downright critical) as they have always been. Why though? Why can't doctors catch a break? Heck, even Sheikh Rasheed managed to pull a Mission Impossible and drum up a following. And here we have the country's cream, begging to be understood. The YDA recently ended their five-day sit-in in Lahore after successful negotiations with the Mayo Clinic chief executive. According to the YDA, the protest was called off on humanitarian basis. However, according to health authorities, the sit-in was called off due to the termination ...
Read Full Post
Marriage has too many complicated stereotypes attached to it. The more obvious ones include what the rishta aunties say all the time: "Apki beti khana pakati hai?" ("Does your daughter cook?") "Apki beti lambi hai?" ("Is your daughter tall?") "Apki beti ziyada umer mein bari tou nahi?" ("Your daughter isn't too old, is she?") "Apki beti zeyada tou parhi likhi nahi hai?" ("Your daughter isn't 'too educated', is she?") The aunties want their sons to be the ones who run the show — the girl shouldn't be too smart, too educated. She has to be just the right amount of literate. Also, she should definitely know how to cook ...
Read Full Post
When he first sauntered into the room, his family in tow, I was spellbound. He had these beautiful eyes, the colour of milk chocolate, and a smile that could illuminate an entire block. He had just the right height, and by the way he acknowledged my mother, I could tell that he was quite a gentleman. Instantly, I was certain that this was it, that after many exasperating months of encountering families and their obnoxious sons, I had finally met "the one". And then he went and ruined it: He opened his mouth. He could have said anything, really. He could have said that my ...
Read Full Post
Recently, an international journal of psychiatry published a report about a new disease – the 'Bara Bhai Syndrome'. It was discovered during research workshops held in Pakistan and India. The hallmark of this disease has been described as an extreme preoccupation with the duty of providing care to the family, heightened sense of sacrifice and responsibility, feeling of guilt and premature ageing. While the disease has been found to be more rampant in South-East Asia, thousands of immigrants in developed countries have also tested positive for it. The disease typically affects the first-born male child. However, comparable symptoms can also be exhibited by the only ...
Read Full Post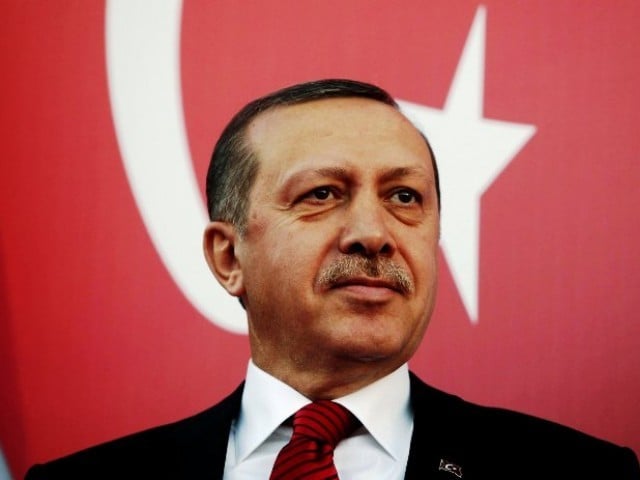 Turkish President, Recep Tayyip Erdogan has declared that men and women are not equal, because this is against human nature, the two sexes being biologically different. He bashed at feminists who, according to him, do not understand the concept of motherhood and insisted on the primary and sole role of women being the caregivers. He has declared that every woman should have three children and proposed to limit abortions, morning-after pills and caesarean sections. Though it is accepted that a woman's predominant role in life is that of a mother, she produces and raises a generation, she is the first institution for ...
Read Full Post
"You've completed your O and A' Levels. You got amazing grades and A' Level is a great accomplishment. It's time you get married now," said my mother, on several occasions. When asked anxiously, "But what about my admission into IBA?" She would calmly reply, "Yes, yes. You've proved your mettle. Everyone knows you're smart and clever. That's why there are so many proposals." Yes, that time was here. I was being badgered into getting married. The sad part about being educated is that you can tell when a person is annoyingly dim-witted. On the one hand, the aunties gushed about my intelligence, which according to my mother ...
Read Full Post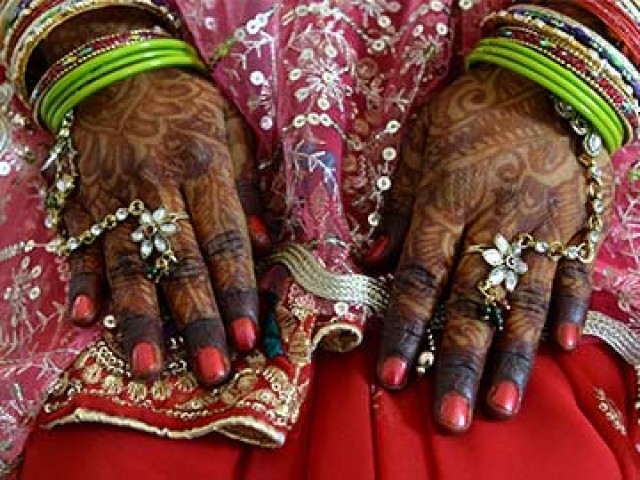 "I can't wait to pursue my bachelor's degree abroad," I beamed with delight. With disdain, as if I had said something extremely outrageous, I was asked,  "Wait, are you not going to get married?" Recently, my Facebook newsfeed was flooded with pictures of bridal and baby showers of girls whom I went to school with. I am 20-years-old and some of my friends are already married and have children. While I was taken aback by this at first, soon realisation began to hit me. This was it. This was the end of these young girls' carefree lives and that too at the ripe ...
Read Full Post
Dear Mr Clooney,  To most of us, Amal Alamuddin was just another name – she could be a friend, a neighbour or another acquaintance. But what we really didn't know was that this name would one day be linked to you. We would have never guessed that you of all people, the fantastic silver fox of Hollywood, would tie the knot and that too overnight! She is engaged to you, the 'world's sexiest man' and one of the most sought-after bachelors. I hope your ego has taken a huge boost while you read this. She has set the standard so high that if we had to ...
Read Full Post
We all know for a fact that middle-aged aunties are on the lookout for prospective wives for their sons and nephews, during the wedding season. What is surprising though is that young ladies love being the centre of attention and enjoy all the looks of admiration showered on them. And let's be honest, what better place is there to plan the conception of your own wedding than the venue of someone else's wedding? However, there are rules that need to be taken into consideration if you wish to actively participate in the South-Asian game of 'match-making'. Even if you intend to avoid the game ...
Read Full Post