Turkey is one of the most beautiful countries of the world. Besides physical beauty of its architectural heritage and breath-taking landscapes, Turkey also captures the imagination because it is a crossroad of Asia and Europe, and consequently a lovely mix between tradition and modernisation. But what makes Turkey truly fascinating for me is that since the 1920s, it has been a secular as well as a moderate Muslim majority country. Whenever someone wants to prove that a Muslim country can be secular and moderate, they use Turkey as their example.  Turkey was cited by Reza Aslan as an example to counter ...
Read Full Post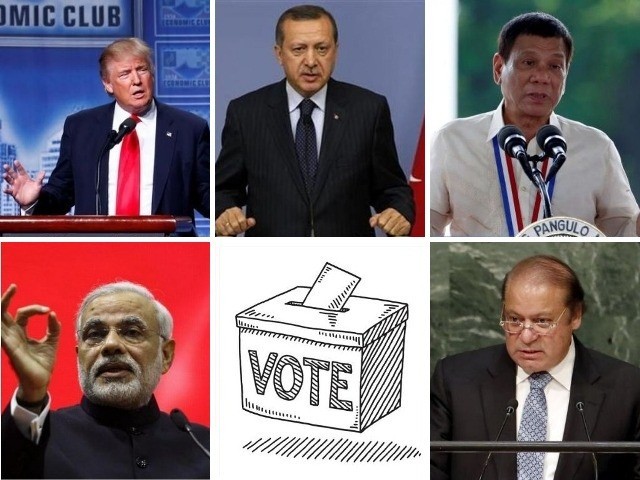 The new millennium has hardly started, and already we are witnessing unsettling tectonic shifts in politics all over the world. One such example is the emergence of a covert, scheming approach towards attaining power, embodied by certain group of people, who under different circumstances, ended up occupying the highest seats of power in their respective countries. We will pivot our discussion around five such individuals: Nawaz Sharif, Narendra Modi, Rodrigo Duterte, Recep Tayyip Erdogan and Donald Trump. Though each of them was elected to office democratically, ask any unbiased political analyst or academic, and they will invariably conclude that these five leaders have all the makings ...
Read Full Post
The recent controversy that has emerged regarding the PakTurk school system is troubling to say the least. PakTurk schools started popping up all over Pakistan during last decade. Turkey has always carried a strong brand value in Pakistan and it is therefore not surprising that the school system ostensibly embodying the best of Pakistan and Turkey was an instantaneous hit with parents.  This school system allegedly has connections with Fetullah Gulen, the reclusive Turkish Islamic scholar now living in the US. In the aftermath of the failed July 15 coup, President Recep Erdogan and his government have accused Gulen and ...
Read Full Post
On Tuesday night, just as millions of Muslims here were breaking their Ramazan fasts, three terrorists attacked the city's busy airport. They fired randomly at passengers with automatic weapons before blowing themselves up. They killed 41 innocent people, most of them Muslims, supposedly in the name of Islam. The assault on the airport is the latest in a series of horrible traumas in Turkey. In the past year, the country has endured almost a dozen major terrorist attacks. Some were the work of the Islamic State, which kills in the name of God; others were the work of the Kurdistan ...
Read Full Post
As of 2015, Pakistan's estimated population was frighteningly over 190 million. We are growing so fast that the United Nations estimates we will hit 300 million by 2050.  Now, I am sure some of you read this and thought, "Masha'Allah." But the Pakistan Council of Research in Water Resources (PCRWR) warns that we will start running into water scarcity by 2025. Yes, we are already overpopulated, and our resources can't sustain our growth. In essence we are a giant growing elephant riding a tiny single-wheel cycle. Photo: Jusscope And this unicycle is going to fall, except we are told by our ...
Read Full Post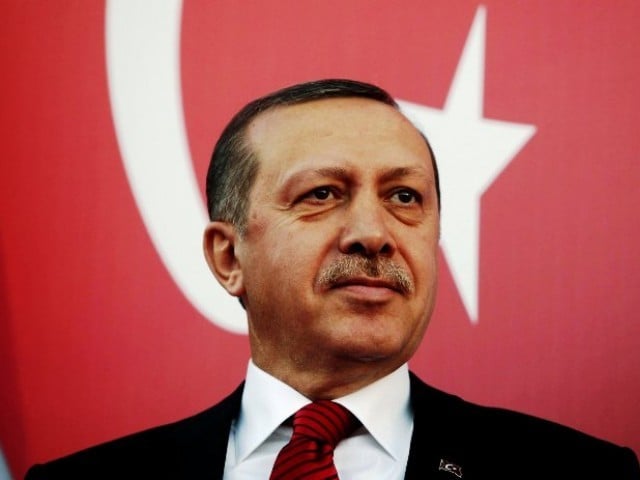 Turkish President, Recep Tayyip Erdogan has declared that men and women are not equal, because this is against human nature, the two sexes being biologically different. He bashed at feminists who, according to him, do not understand the concept of motherhood and insisted on the primary and sole role of women being the caregivers. He has declared that every woman should have three children and proposed to limit abortions, morning-after pills and caesarean sections. Though it is accepted that a woman's predominant role in life is that of a mother, she produces and raises a generation, she is the first institution for ...
Read Full Post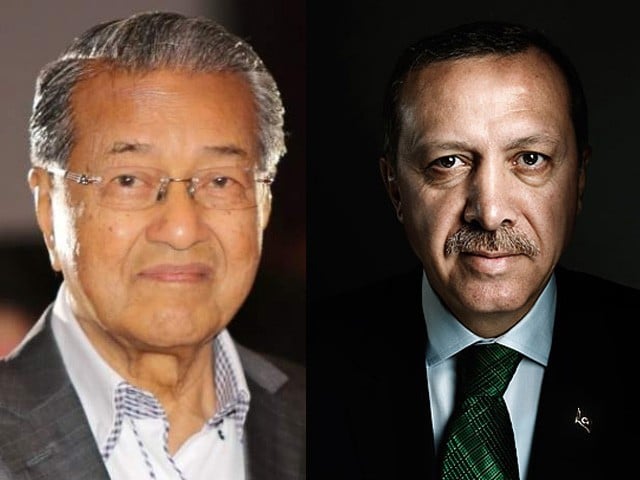 As I read some of the statements made by the Turkish Prime Minister, Recep Erdogan, and the reactions following them, a feeling of deja vu overcame me. Haven't I heard (all) this before? In the late 1990s, the former prime minister of Malaysia, Dr Mahathir Mohamad, was facing an Asian financial crisis. Just like Erdogan is doing now, he blamed the West, the Jews and the currency speculators for the crisis and thus, restricted people's right to freedom. Unsurprisingly, he was also accused of being authoritarian, anti-Semitic and a propagator of far-fetched but dangerous conspiracy theories. But these are not the only similarities between the two prime ...
Read Full Post
I was a regular tourist, a museum buff, landing in Istanbul with little more than a working knowledge of Turkey's political past and present. That was until the district I was staying in became engulfed in a battle between the people and the police. Even as a foreigner with no take in Turkey's socio political course, the air at Taksim square awoke in me a sense of awe and wonder that no exhibit at the Topkapi palace could do.
It all started with a small group of concerned citizens protesting the uprooting of trees at Gezi ...
Read Full Post
Recently, Turkish Prime Minister Recep Erdogan addressed a joint session of the Pakistani Parliament for the second time in four years. In his speech, he took the opportunity to offer his condolences for the Siachen tragedy, discuss bilateral trade, economic cooperation and generally about the strong bond of friendship between Pakistan and Turkey. The premier also had something to say about the role of opposition parties, commenting that opposition parties exist to reform the government, not to kick it out. Mr Erdogan also talked about the very important role of the Parliament and finally, lauded Pakistan for upholding democracy. In short, ...
Read Full Post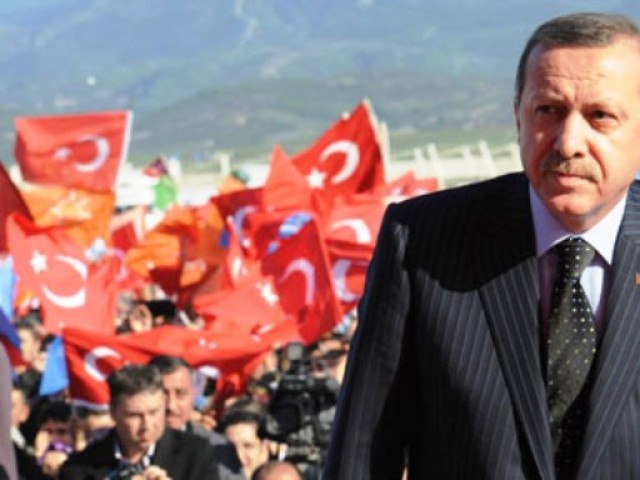 It is remarkable what a leader, committed to serving the nation he believes in, can do to a country's fate. Turkey's Recep Tayyip Erdogan is a case in point. When he came to the helm of affairs in 2003, Turkey was at the periphery of economic development in Europe. A continuous stand-off between its civilian leadership and the military did not help matters either. After coming into power that year, Erdogan's Justice and Development Party (AK) made Turkey a real success story in the economic realm, providing an excellent example of how institution-building and well thought-out public policies can translate into ...
Read Full Post