The superhero movie category is one of the most lucrative film genres around the globe. In modern times, Marvel studios have made an absolute killing with their Avengers franchise at the box office while DC Entertainment, amongst various others, have desperately tried to jump onto the superhero bandwagon with a varying degree of success. Our next door neighbour was also quick to follow suit with Toofan and Mr India, starring the great Amitabh Bachchan and the evergreen Anil Kapoor respectively. India was dabbling its cinematic feet in this particular genre as early as the 1980s. Now, notwithstanding the animated 3 Bahadur, we finally have a live action superhero film that ...
Read Full Post
Recently, Pakistan's movie industry has been going through the process of transforming and restructuring itself. Primarily related to this change is an alteration in movie production. The era of the "gandasa" (a wooden pole) and "horse-riding dhoti-wearing heroes" is over or at least diluted to some extent. This is the time to fill the big screen with colours, fun, and relationships backed by practical stories that resonate with our society. Balu Mahi offers an assortment of feel-good moments, comic relief, and songs along with heart-warming moments between Bilal (Osman Khalid Butt) and Mahi (Ainy Jaffri). It started off slowly, and ...
Read Full Post
Pakistan's movie industry met its downfall during the 1990s and 2000s. This was the time when big screen actors migrated to television, because there was no variety and Punjabi movies ruled the cinema. During the 1960s to 1980s, Waheed Murad, Nadeem Baig, Shabnam, Shaan Shahid, Resham and Reema Khan were the regular faces to be seen on screen. However, during the revival of Pakistani cinema during 2012-13, television actors adorned the silver screen with their powerful presence. During 2015, a number of Pakistani movies were released which heralded the rise of this industry. This blog will highlight some of the ...
Read Full Post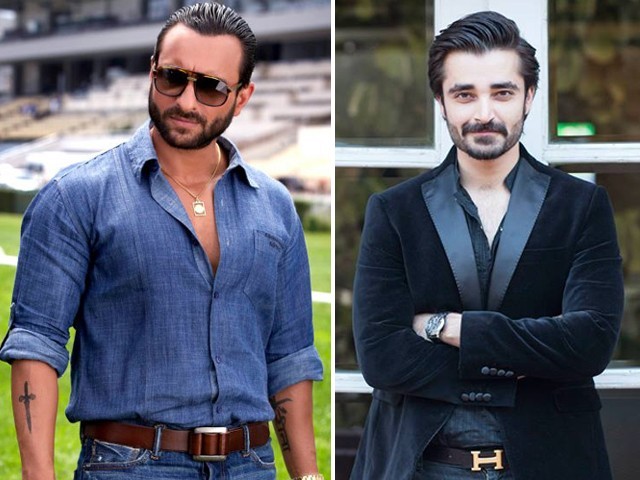 With the cancellation of the recent talks between India and Pakistan on account of trivial preconditions of the diplomatic interaction, it is no surprise that relations between the two countries have further deteriorated, with an accentuating atmosphere of mistrust, suspicion, and disbelief. During such political volatility, we as people rely upon the strength of confidence building measures between the two nations as an attempt to alleviate tension and these measures are chiefly catalysed by those we call 'artists' or 'media personalities' who highlight the inherent linkages between the two countries as an attempt to pacify the animosity between these two nations. However, dear Saif Ali Khan, despite having a huge fan base in ...
Read Full Post
Pakistani cinema is on the verge of revival as more and more talented directors and film-makers prove their mettle in the field. Asim Raza's debut project, Ho Mann Jahaan is one such movie we should keep an eye out for. Currently in the making, unlike many other movies in Lollywood, this film does not focus on politics. Based on the relationship dynamics between three friends, it is going to be the perfect epitome of an entertaining yet meaningful Lollywood flick.
I got the chance to meet the cast and crew of this much-awaited movie and tried my best to get as much ...
Read Full Post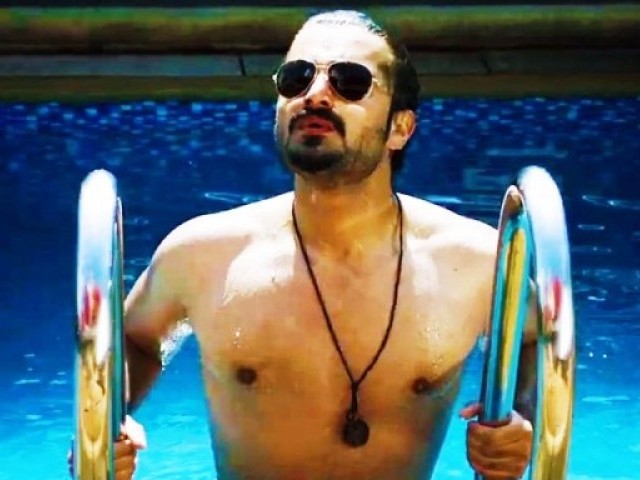 Hamza Ali Abbasi, of Pyare Afzal fame, is one of the finest actors of our entertainment industry. Or so I thought. Of late, he has ceased to have the same 'pyare' charms that he had on his fans some time back. I, for one, have been extremely disappointed in him. Recently, he took to social media to express some very strong opinions, or diva fits as I like calling them. At one point, he appreciated Zhalay Sarhadi for not exposing herself in an item song and at another, he resigned from his position as cultural secretary of Pakistan Tehreek-e-Insaf (PTI) – a party he supports ambitiously – because he ...
Read Full Post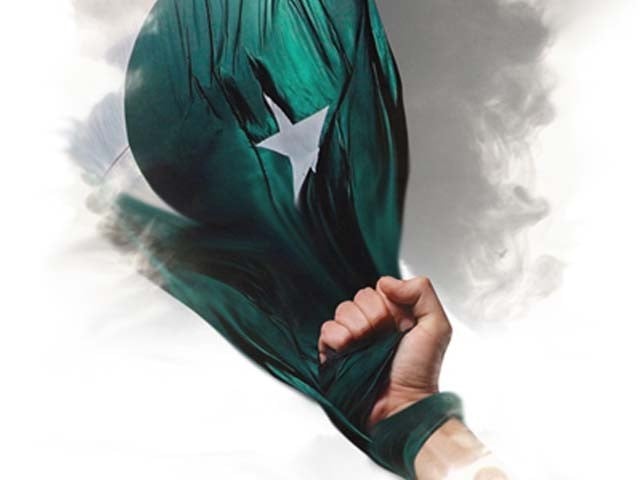 2014 was like any other year for Pakistan in the last decade, with socio-political and religious excesses taking the lion's share of space in the newspapers of the country. And yet, despite being overshadowed by dismal news, there was no dearth of winning moments for our country. In retrospect, this may just prove to be the year in which the foundation for a consolidated effort was laid, in the country's quest to reclaim its lost glory of the 1960s. Progress was made in all domains of life. Some of those winning moments are herein under presented: Admittedly, in a country forever ...
Read Full Post
So far, our dramas have revolved around the vicious circle of poverty, a miserable daughter-in-law suffering at the hands of her evil in-laws, societal customs, dowry issues, giving birth to a male child or the perfect 'rishta' (proposal). Indeed these are issues which need to be addressed in dramas or movies, but there are other issues that require our attention as well. With the passage of time, we, Pakistanis, have come across many complex issues segregating our society into small groups, each intolerable for the other. We have issues ranging from the Shia-Sunni to the Punjabi-Pukhtun, anti-women empowerment to pro-women empowerment, even from the pro-Malala ...
Read Full Post
First and foremost, before getting down to the brass tacks of the movie Operation 021, those that have the slightest of doubt or inclination that Operation 021 mimics or is made along the same lines as Waar can put their doubts safely to rest.  Operation 021's principal plot, overall theme, script, character build up and dialogue are poles apart from what was previously seen in Waar. For that reason, Waar and 021, apart from having Shaan Shahid as the main lead, do not have an iota of commonality in between them. 021 is created under the umbrella of One Motion Pictures and the Azad Film Company; produced by Zeba Bakhtiar and her son Azan Sami Khan. ...
Read Full Post
Rarely do movies of such calibre come along that transcend generations and provoke our greater thought process, not because of impressive visuals, A-list actors, extravagant set pieces and locales but because of its strong story-driven narrative – narrative that is deeply entrenched into the harsh realities of life, as opposed to a work of fiction.  Dukhtar too has a potential to lay claim to all of that and then some, thanks to its excellent subject matter. Dukhtar means 'daughter' in Farsi and Urdu dialects. The movie is predominately a story about the plights, miseries and ultimately the bravery exhibited by the principal protagonist ...
Read Full Post