Okay, I give up! A lot of people do not agree with my hyper-critical approach when it comes to reviewing movies. I've been called an eternal cynic, a tag which is probably the most publishable amongst various other labels I have had the pleasure of hearing. Bearing that in mind, I have decided to radically alter my ways with this piece and tried to analyse a cinematic work purely based on how the majority would tend to receive it. The dubious honour for this novel experiment goes out to the first full length trailer of the upcoming Pakistani romantic comedy, Punjab Nahi Jaungi. What makes Punjab Nahi ...
Read Full Post
The most endearing element of Chalay Thay Saath's teaser is its originality. Refreshing, different and low key, the trailer advertises a film that seems to be very different from all the other Pakistani films so far and borrows little, if anything, from Bollywood movies. The trailer features a number of scenic views of Northern Pakistan, shot prudently with both confidence and skill. Hunza forms the backdrop of the coming-of-age story of six young friends who embark on what ends up becoming a journey of self-discovery, liberation, growing up, intellectual awareness, and spiritual awakening. The film features the brewing of romance between a young, adventurous Pakistani doctor, Resham ...
Read Full Post
Compiling a list of the worst Pakistani movies of 2016 is a daunting task, and not only because it is guaranteed to increase the number of one's enemies in show business. It is a real challenge because keeping the list down to 10 items is a formidable task when the number of the year's bad films is much larger. Much, much larger. A total of about 30Urdu films were released in 2016. A few, such as Mah-e-Mir, Ho Mann Jahaan and Actor-in-Law, were actually good but the vast majority failed to deliver on the promise of the resurgent Pakistani film industry, whose revival is the subject ...
Read Full Post
Steering away from the melodramatic genre of our drama industry – which continually encircles around the 'bechari aurat' (oppressed woman) – projects like Ek Thi Marium attempt to bring about a much needed change showcasing the true meaning of the commonly misused term: woman empowerment. The project is a biopic of the first Pakistani woman fighter pilot, Marium Mukhtar, who was martyred whilst in the line of duty. The gripping narrative, crisp direction, and deep dialogues have made this telefilm both moving and inspirational; two qualities which our monotonous sagas continually lack. Pakistani woman fighter pilot, Marium MukhtarPhoto: Reuters Ek thi Marium narrates the story ...
Read Full Post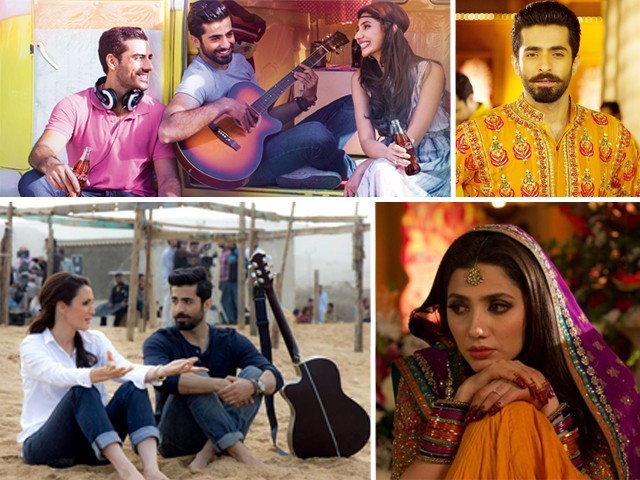 "Ho Mann Jahaan", apparently among Pakistan's most anticipated films, released recently to packed houses and rave reviews. While there's enough in the film to keep you glued to the seats, Pakistan has definitely seen better films lately. An amazing soundtrack, a boisterous star-cast, decent acting, ample use of flashy colours, spectacular cinematography and some great locales are some of the film's strong points. However, there's more to the film; and far more shades of grey that go well in one flick. So here's a round-up of the deeper meanings and greater life lessons from "Ho Mann Jahaan". No spoilers ...
Read Full Post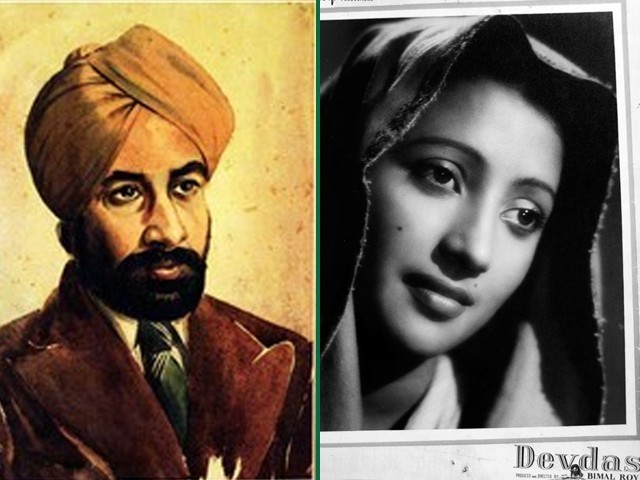 September 1st marks the birth centenary of Rajinder Singh Bedi, one of the most gifted and greatest fiction writers of the 20th century, completing the quartet whose membership also extends to Saadat Hasan Manto, Krishan Chander, and Ismat Chughtai. Bedi was a son of Punjab, born in Lahore. While his output was not as prodigious as his three aforementioned contemporaries, his stories are memorable, chastising ancient beliefs and superstitions which keep the ordinary person ignorant and the women oppressed. He was not a doctrinaire blinded by ideology as many of his contemporaries were, but rather than giving us the heady slogans of revolution, he preferred ...
Read Full Post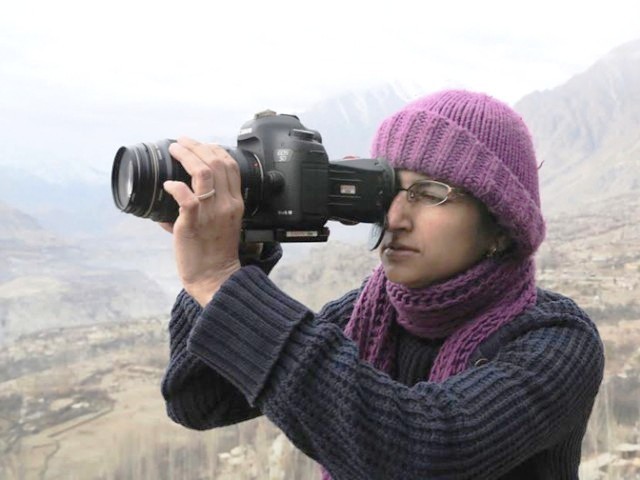 Well into my interview with Afia Nathaniel, the Dukhtar movie director puts me on the spot. I am meeting her at the May Fair Hotel in London, right before the European premiere of her first film. Until now, I have had the opportunity to get in a couple of good questions, but now she has taken over. She is wearing what appears to be a red-coloured, gold-patterned cotton kurta and black specs. She starts asking me the questions now, which is my professional nightmare come alive. The filmmaker has become the journalist.  "How many films can you count on your fingers that have ...
Read Full Post
There has to be something about a movie where a Pakistani audience sits silently in cinemas, where mobile texting and chatting during a movie is the norm otherwise, and watch two lead characters dominate the story in a single location for 83 minutes. Billed as Pakistan's first 'Film Noir', Tamanna is definitely in a league of its own in the context of Pakistani cinema. Prominent film critic Taran Adarsh raised an important point upon release of the film Barfi!, "You don't formulate movies (like Barfi!) targeting its box-office potential or its commercial prospects. You create such films for its passion of cinema." This statement applies to Tamanna as ...
Read Full Post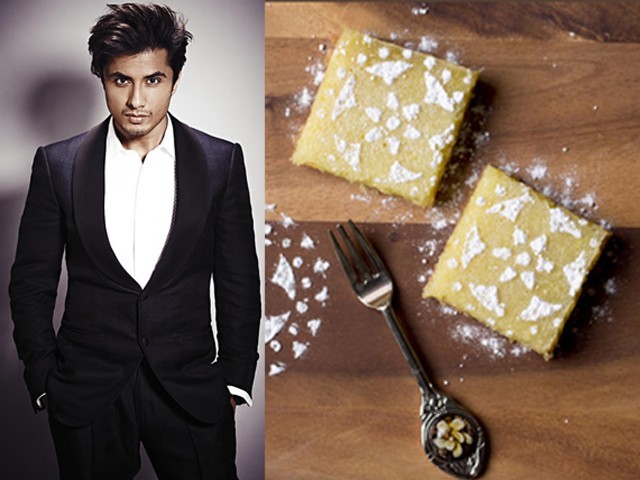 Born and bred in good ol' Lahore, this Lahori munda has done us proud in many fields. His claim to fame is painting, singing, dancing and acting. With his adverts zapped nationwide on billboards and television channels, singing and dancing to his own composition, Ali Zafar goes around painting the town yellow and red. Shuffling between the neighbouring Indian film industry, local adverts and composing albums, he is a busy man, yet he was kind enough to take my call whilst driving back home from his dentist appointment. Given the lack of time and opportunities to meet him, I managed a 'lightning round' with him ...
Read Full Post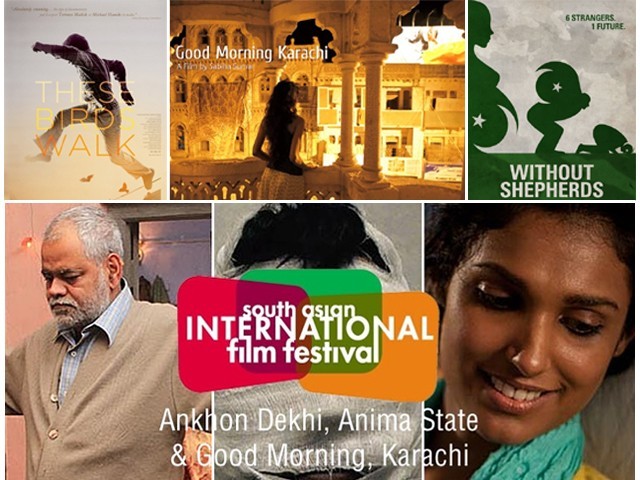 In the last few months, screenings of movies with a strong Pakistani connection has surged in the United States. It has been culturally very exciting and rewarding to watch these fantastic films and afterwards attend interactive sessions with their directors and crew-members.  Saving Face, These Birds Walk, Without Shepherd, The Waves, Night Life, Lamha (Seedlings), The Reluctant Fundamentalist, Zinda Bhaag, Torn, Wounds of Waziristan, Good Morning Karachi and Anima State were presented at different film festivals in the United States. A few also went into commercial distribution. While movies like Waar and Main Hoon Shahid Afridi did create a buzz in the Pakistani cinema market, most of the internationally released movies were overlooked by the mainstream Pakistani media. What ...
Read Full Post