Dear Paresh Rawal, Writing this letter to you was difficult since I did not know where to begin, and I feel that the rapidly changing dynamics of India-Pakistan relations and this letter are quite similar in this regard. However, let us focus on the reason why I have written this letter before we get on to the seesaw that our countries have been riding over the last seven decades. Hera Pheri was your first movie I watched in my childhood, and believe me when I say it still triggers fits of laughter every single time I watch it. Babu bhaiya has thousands of fans in your ...
Read Full Post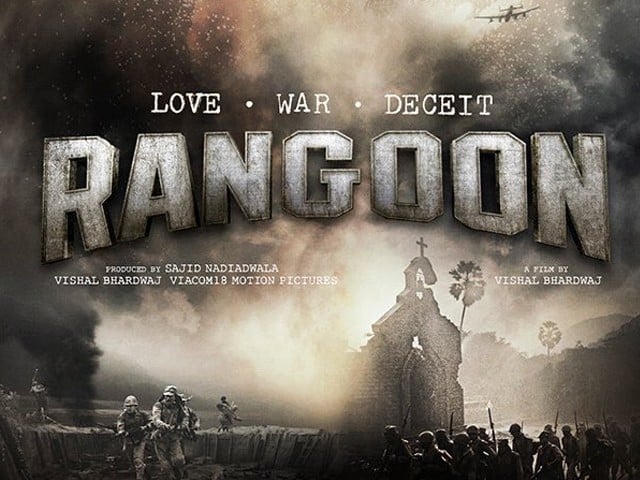 There's a line in the film where Saif Ali Khan tells a British officer, "We're actors; we know how to convince people." I am sorry to burst your bubble here Chote Nawab, but regrettably your statement falls completely flat on its face if the said performers are asked to work with a wearingly long and complicatedly patchy screenplay. Saif Ali Khan in Rangoon (2017)Photo: IMDb At 167 minutes, Vishal Bharadwaj's Rangoon isn't just a drag but also tediously stuffed with a hotchpotch of multiple storylines. Rangoon takes us back to 1940s Hindustan, against the backdrop of contrasting independence ideologies of dovish Mahatma Gandhi and hawkish Subhash Chandra ...
Read Full Post
I was quite concerned when the Protection of Pakistan Act (POPA) was implemented a few years ago; I felt this may lead to Pakistan converting into a police state. That being said, with the recent implementation of the cybercrime bill, I've realised that I wasn't wrong – my concern is now inching closer towards reality. Am I against laws which may control cybercrime? Of course not. Countries worldwide are trying various techniques in order to counter the ever increasing threat of cybercrime by implementing new laws and devising novel penal codes. However, what makes the cybercrime bill in Pakistan atrocious is the intent behind the ...
Read Full Post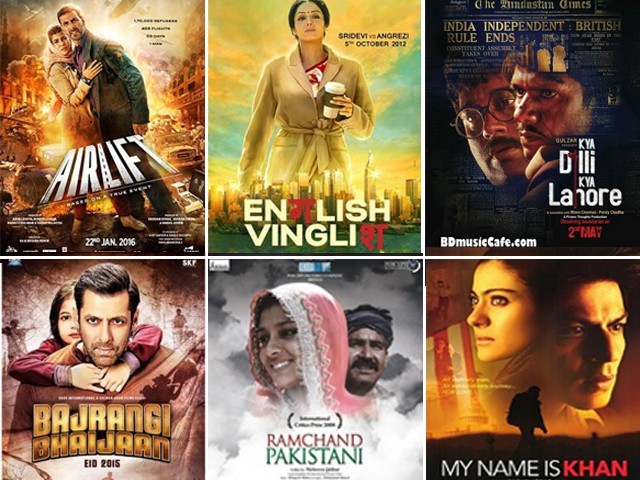 The recently released Bollywood movie Airlift, based on the evacuation of Indians residing in Kuwait during the Gulf War of 1990, has won much acclaim in both India and Pakistan. Rightfully so, for its brilliant cinematography, outstanding performances by all the artists (especially Akshay Kumar who has steered away from typically playing romantic comedy or action roles) and its excellent screenplay. The tragic scenario of a war zone and how it can take away everything you have is depicted in a heart-rending manner, along with how man's survival skills are put to the test. The apathy of many politicians and bureaucrats, as ...
Read Full Post
Growing up during the turbulent 80s in Karachi, I was never fully aware of the Kashmir issue. As a matter of fact, Kashmir was just a faraway scenic land for most Karachiities. It was largely irrelevant in the bigger scheme of things and it barely evoked sympathy from within us.   A certain event strengthened this notion back in 1989. After my matriculation exams, I was trying to brush up my general knowledge in order to apply for a course in the Pakistan Army. A certain piece of news caught my attention regarding rigging in the General Elections in Occupied Kashmir. This inevitably led to ...
Read Full Post
Shaandaar is a romantic comedy revolving around the subject matter of matrimony and nuptials, combined with the concept of a destination wedding set in London. Think of it as a big, fat Greek Shaandaar Indian wedding.  It is directed by Vikas Bahl of Queen fame and is produced by Fox Star Studio. This movie would appeal to the younger generation as they may find it relatable to some extent. Starring the newlywed Shahid Kapoor and the girl next door, Alia Bhatt, the movie is combined with what seems like a family affair. The cast also includes Pankaj Kapoor and making her acting debut, Sanah Kapoor.  Veteran actress Sushma Seth is also casted in ...
Read Full Post
Akshay Kumar is one of the most loved and sought after celebrity in Bollywood and this is why his movies do exceptionally well at the box office, irrespective of their script, subject, direction and content. Kumar paired with Prabhu Deva is a lethal combination, substantiated by 2012's block buster Rowdy Rathore. This is why the audiences were desperately waiting for the Kumar starrer Singh is Bliing. Kumar's fans wondered if Singh is Bliing will be a blockbuster at the box office like his previous films? But will this movie be as entertaining as his previous endeavours? Photo: Singh is Bliing Facebook page If ...
Read Full Post
I must warn you – there is nothing new to read here. There is nothing here that spells 'recipe for changing the world'. There are no prescriptions or solutions to the horrors we are witnessing today or have witnessed yesterday. From our birth to our death, we are in a constant struggle to defeat our own monsters and demons on a daily basis, with silent victories and failures in self-improvement, relationships with family and friends, spiritual and economic prosperity, and learning and taking care of health. The awareness of how well prepared we are in terms of dealing with the monsters ...
Read Full Post
2014 was a year of experimentation for Bollywood. Actors rediscovered themselves in terms of performances and directors went the extra mile to showcase movies and tales which provided sheer amusement to audiences. This roundup is about the 10 best Bollywood movies of 2014 and the only movies which, in my opinion, gave us the whole package – great performances, great songs, applaud-worthy scripts, fantastic storylines and capturing dialogues. To clarify, I am not talking about the highest grossers here, just quality entertainers. So here is my take on the top 10 Indian movies of 2014: 10. Finding Fanny –  Photo: File Finding ...
Read Full Post
This is not a review of the film 'Haider', but an evaluation of the strong political reactions it has generated. This review is unsuitable for adults easily aggrieved by unfavourable judgement of their political views. Vishal Bhardwaj has established himself as an artist who likes to prod controversial subjects, just to see what happens. While the film itself boasts an impressive rendition of Shakespeare's magnus opus, set to the beat of dazzling musical numbers, and jaw-dropping footage of the embattled valley, what truly stands out is its boldness. India: 2/5 stars While Haider managed to successfully squeeze its way through tight grasp of the Central Board ...
Read Full Post