One thing I can never wrap my head around is the bizarre fact that all of Zack Snyder's DC Comics' movie adaptations are shot in the dark. Do they not experience daytime in the DC Extended Universe (DCEU)? With this slight moan out of the way, let's turn our collective attention towards DC Comics' answer to Marvel's Avengers. The first full Justice League trailer just dropped and the entire internet world is in a state of meltdown. In a world where 'The Avengers' already exist, you've got to seriously up the ante if you plan on introducing a rival, and by the looks of it, this is ...
Read Full Post
Loading ...
Superman, who? Batman, I don't care! Wolverine, too macho for my liking! Are you sick and tired of the male bravado being present on the big screens all around you? Feminists around the globe, rejoice! You guys finally have someone you can truly root for while sticking to your principles. Enter, Wonder Woman! Gal Gadot in Wonder Woman (2017)Photo: IMDb With her cameo during Batman v Superman: Dawn of Justice deemed not long enough, we will finally get to feast on the Amazon princess in all her unadulterated glory this coming summer. DC Comics posted the latest—and possibly the ...
Read Full Post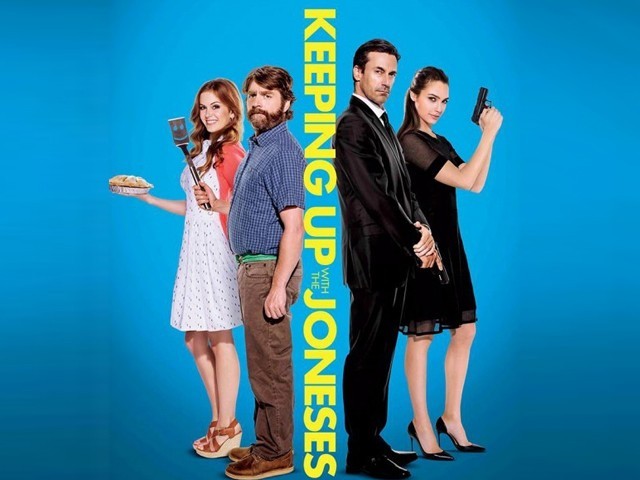 There are two basic things that you can logically expect from a film that is marketed as an action comedy: action and comedy. That detail might seem pretty obvious to you, but somehow Hollywood still hasn't quite managed to grasp this fairly straightforward concept. The least an action comedy can do is entertain you with its excitement and wit, but ever so often, the movies that supposedly fall in this genre fail on both counts. The latest project is Keeping Up with the Joneses, a spy adventure that despite being powered by an impressive, talented cast (and Gal Gadot) is ...
Read Full Post
After years of speculation and film production, Batman v Superman: Dawn of Justice is now finally a reality. The film portrays two of the most iconic characters in the comic book universe, delighting fans and general audience alike. The story takes place 18 months after the events of Man of Steel (2013). An enmity has ensued after billionaire Bruce Wayne from Gotham City saw his Wayne tower get destroyed during the combat between Superman and General Zod that resulted in chaos. Now Bruce Wayne's alter ego, Batman, has decided to bring Superman to justice because he believes that Superman is ...
Read Full Post
Behold! The Dark Knight goes up against the Man of Steel! The moment all of us comic book movie nerds have been there for and it was inevitable. It was waiting to happen. And it finally comes at us with all of Zack Snyder's visual glory. But underneath all the hype and excitement for this movie the real question is: Was it any good? Ben Affleck and Henry Cavill.Photo: Screenshot The answer is in one word. YES! Yes, yes, and a million times YES! This movie is good with a capital G. From the get-go, with the brooding tone and ...
Read Full Post