It flails and flies about in the wind, It hides my face, my nose, my chin, I tug and twitch to keep it still, Its cosy touch and warm embrace, Upholds my father's honour and grace, Although at times it gets too hot, In blazing heat it helps me not, But I do not dare to take it off, Or I will display to the nasty lot, My darkest fears, my deepest desires, My joys of thought and ambitious fires, Will all lay bare for the world to see, They will catch me… And I will never be free. There were holes in it. Tiny notations registering light and sound… her eyes grew ...
Read Full Post
The conflict between forcible conversions and an Islamic Republic flits on borderline blasphemy or heresy. Although the three Abrahamic religions forbid forcible conversions, their followers do carry a blemished record. Christians might reveal lingering cases of coercion and enticement and the single, tiny Jewish state constantly squirming in the limelight dare not add to its troubles. That leaves Muslims and their minorities in Pakistan living under the banner of an Islamic Republic. The deviant practice of forcibly converting and marrying non-Muslim minority members in Pakistan has finally been acknowledged in a laudable parliamentary announcement. On October 5, 2016, The Express ...
Read Full Post
When I was going to Chitral to cover the aftermath of the Shandur Polo Festival 2016, I had no idea what the region had in store for me. When you have space for one story from a region that is generally under-represented, it is inevitable that the most appalling one wins placement. There is so much more to Chitral than just forced marriages and floods. Whether you are strolling in a bazaar or sitting on a hill overlooking Tirich Mir from the royal abode of the mehtar, the city and its people will force you to extend your trip. The ...
Read Full Post
Mustang is the internationally co-produced film directed by Turkish/ French filmmaker Deniz Gamze Ergüven. The film takes place in a Turkish village and depicts the lives of five free-spirited young girls who are confined into a house for illicit behaviour by their elders. But with their fierce love for one another, they feel empowered and end up creating a bond that can't be broken by any force created by the conservative antagonists. The film was screened at the 2015 Toronto International Film Festival and was nominated for Best Foreign Language Film at the 88th Academy Awards. But could this film live ...
Read Full Post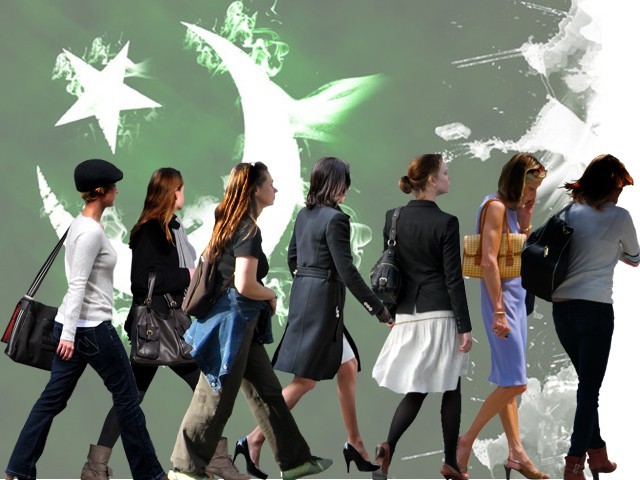 "It is hard being back. It's like every decision I make is not my own. I cannot even walk on the streets or go out late without my mom worrying. And do not even get me started on the questions I face about my marriage plans." These words from my friend, who recently returned from her graduate degree in the UK, have become a recurring theme in my conversations with all my female friends going back home to Pakistan after living abroad. I currently happen to live in New York, with quite a few graduate students from Pakistan. And I do not want ...
Read Full Post
Thar's veteran politician, Rana Chandra Singh, once commented on the size of Umerkot's Lanba ground in Dhatki, "Lanba ground Kachhi menhan Bhari ya Bhutto re Dikri." (Either the southern rain has the power to fill the Lanba ground, or the daughter of Bhutto.) Those were the days when Sindhis, both Muslims and Hindus, chose to name their children after the famous Bhuttos. There are many Zulfikars, Bhuttos and Benazirs in Sindh and people once took pride in such names. Similarly, when Zulfikar Ali Bhutto was hanged, many who had named their children Ziaul Haq, changed their children's names immediately. Now, you will rarely come across a person named Zia in Sindh. Pakistan People's Party (PPP) represented the people; PPP represented the ...
Read Full Post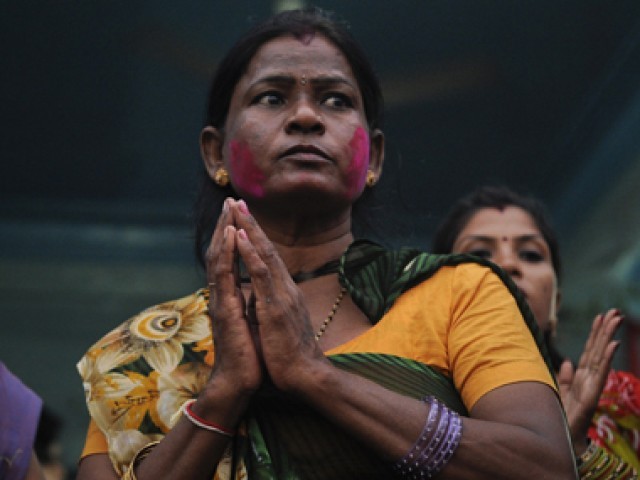 Scuffles and screams rang through the dark night. They were three and they were burly. They had her in a firm grip with her mouth gagged with a rough cloth. It was probably 11 or 12 o'clock at night. Not very late for a summer night but half the village had no electricity, so people turned in early. Her screams could have woken up the neighbours, if they had any. Theirs was a mud hut in a lone corner of the basti. She desperately tried to make as much noise as possible but it was of no use. The men had ...
Read Full Post
It feels really good to be a Pakistani woman these days. It brings a big smile to my face when I see five Pakistani women in the list of BBC's 100 women of 2014. And no matter how controversial one may call Malala's Nobel Peace Prize, there is no denying the fact that it has brought Pakistani women at the centre stage again. Yes, the world is often quick to assume that women in our country are weaklings – damsels in perpetual distress. For a very long time the west has considered them little more than slaves of their male counterparts. ...
Read Full Post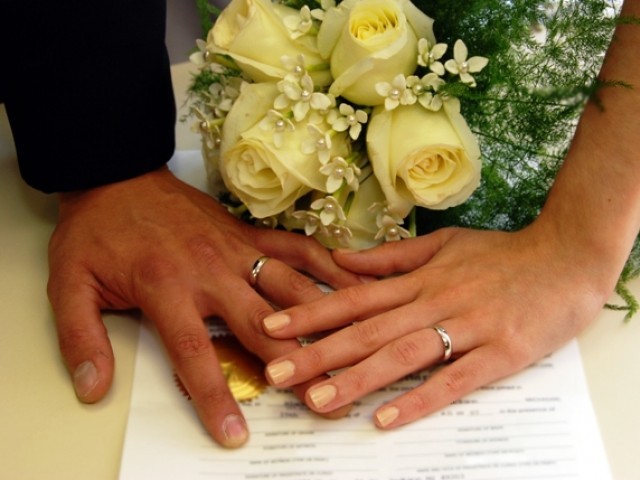 Ava and Neil made a great pair. It's rare to come across a couple so compatible and in tune with each other. They complemented each other perfectly. Spending time with them was always a pleasure; there was never a dull moment with them around. Those two were the life of any gathering they attended. We spent many a year painting the town red, indulging in mischief and being what we were – a group of youngsters living it up and doing the things the young the world over do. Their love blossomed as the years wore on. After settling down in ...
Read Full Post
"I will kill myself but will not marry an older man. I am ready to bear any other punishment but will not submit to the jirga's decision of giving me away in swara. Why are they sacrificing me for my brother's fault?" After uttering those words, she burst into tears. Her every word pierced my heart. As my interview of the girl came to an end, an unending string of gloomy thoughts engulfed me and I pondered over the state of women's rights in our society. I came to the conclusion that in a male-dominated society, women live only to protect the ...
Read Full Post