I am five-foot-four, 125 pounds. My measurements are 36-28-38. I wear size medium shirts, size seven jeans, and (in case you were wondering) size eight shoes. I have never walked into a clothing store unable to find items in my size. I have never been asked to pay more for a seat on an airplane. I have never had someone dismiss me as a dating prospect based on my body type, nor had someone scoff, openly, while watching me eat french fries in public. I have never experienced a doctor dismissing my concerns with a "lose weight, feel great" remedy. And I can open an article with my ...
Read Full Post
"Yes I am fat…. Get over it" "Oh congratulations, when are you due?" "I didn't recognise you!" "Aap tou healthy ho gayi hain." (You have become healthy.) "MashAllah bari sehat bana li." (You have gained weight.) "Thori dieting vieting tou try karain." (You should try to diet.) The recent events in my life have forced me to put my emotions into writing. The above mentioned remarks are just a few of the insults that have become a haunting part of my daily routine. Disappointingly, some of these people are even closely acquainted to me. Pregnancy is a miraculous time period in every woman's life, especially for someone who ...
Read Full Post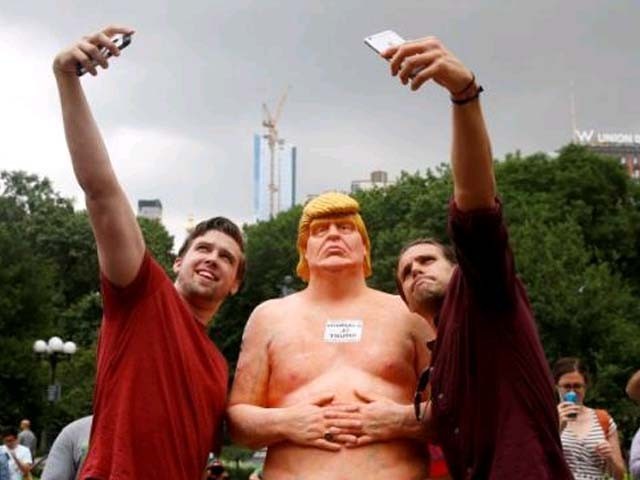 Let's face it, there are not too many of us out there who are fans of Donald Trump.  I am fairly certain even his kids cringe deep inside right before he goes on stage and opens his mouth. We have all been disgusted when he has made sexist and derogatory comments. His constant bigotry against Muslims is worn on his sleeve as a symbol of pride. He has made fun of people with special needs and has even gone far enough to make hypothetical comments about shooting Hillary Clinton; and then even bragged about that comment having gotten him even more votes. He has used tragic ...
Read Full Post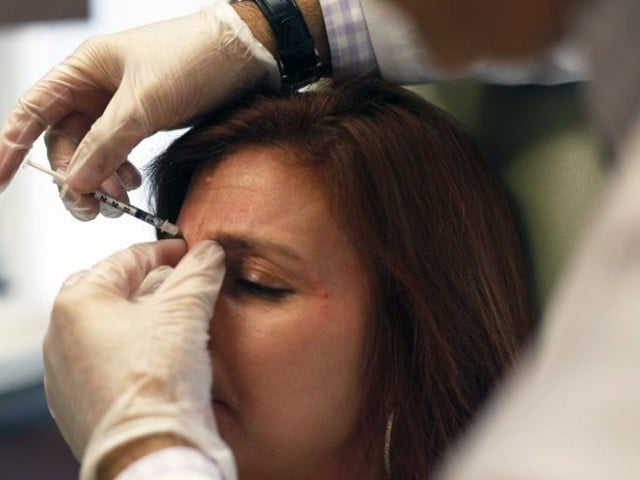 "Aap moon haath dho kar fresh ho jayain. Mein chai laati hoon." (You can freshen up. I'll get you some tea.) The women uttering this on TV mostly look immaculately well put together, French nail tips and blow dry et al. This sentence deserves the award for the most oft-repeated sentence on Pakistani prime time television. But what is amazing is how good most of the women on our prime time television dramas look while working in kitchen all day, if the dramas are to be believed. Female news persons are also perfectly painted and coiffured, even if not well versed ...
Read Full Post
Many said that Modi should not be judged without being given a chance and that proof of the pudding is in the eating. Indians have slowly begun to realise that the pudding they picked up a year and half ago is proving to be of a terribly low quality. It tastes bitter. A year and a half into power, Prime Minister Narendra Modi has become a great embarrassment to the many Indians who voted for him. He possesses a historic mandate in his hands; the BJP, along with its allies, hold more than 300 seats in the Indian parliament. Modi has made ...
Read Full Post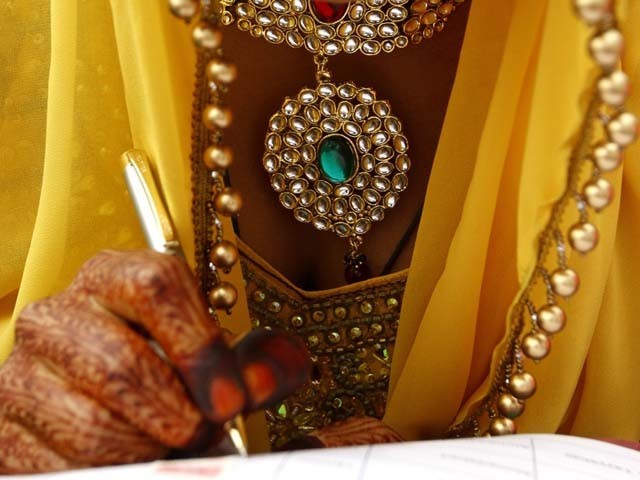 Love is patient, love is kind, love endures, blah, blah, blah; isn't it all wonderful? Vowing to persevere through sickness and health, and in wealth and poverty is tradition, and it's comfortable when associated with lace and roses. But hasn't it proven to be fairly useless when it comes to forging marriages that last forever? How many people have mouthed the words, "until we are parted by death" while privately plotting to move on as soon as a more attractive option presents itself? Here's a set of wedding vows with practical merit. They might sound unconventional and unromantic. They're certainly not poetic, but these ...
Read Full Post
Think of the most terrifying teacher you have faced, the thought of whom still makes you jittery years after graduation. If you dare, he may appear on your screen in the shape of the tyrannical Terrance Fletcher in the latest cinematic masterpiece, Whiplash. JK Simmons, best known as the meme-worthy boss of Peter Parker in the earlier Spiderman movies, finally lands himself a role where his naturally fiery eyes and hardened countenance are put to good use. In Whiplash, Simmons plays a dreaded conductor at a cut-throat conservatory for gifted musicians. The Shaffer Conservatory, being no place for passionate amateurs with newly purchased instruments, has a dire reputation ...
Read Full Post
I've written extensively about the society's attitude towards overweight people. Seemingly harmless jokes and unsolicited weight-loss advice often has serious, negative impact on the lives of people struggling with weight problem. I sat down with academic prodigy Ali Moeen Nawazish, to discuss the issue of fat-shaming and body image. Do you consider shaming people for their weight as something perverse? Definitely. Just judging anyone by not their actions, but the way they look, they sound, they speak; the whole concept of judging people based on these arbitrary things is perverse. Have you personally been a victim of fat-shaming, or suffered from poor self-image? Ever ...
Read Full Post
The hardest thing to do is to empathise with a person who is causing you inconvenience; to contain your righteous anger, with a self-reminder that the person doesn't intend to bother you, and is probably as uneasy about the situation as you are. Some time ago, Rich Wisken wrote an acerbic letter to the airline company, Jetstar, complaining about being made to sit next to an obese gentleman on a flight from Perth to Sydney. He'd spent the duration of his flight periodically arguing with the flight-attendants, and heaping insults on the passenger next to him. In his letter to the company, he referred to ...
Read Full Post
Being an overweight public figure isn't easy. In a world obsessed with appearances, it's like wearing a ready-made joke on your lapel that you just know your critics will use the first chance they get, however irrelevant it might be. Fat-shaming is effortless. On the list of categories of comedy arranged by the level of creativity involved, a fat joke is half a step higher than letting out a fart and giggling. All one requires, is to take note of the obvious fact that a person weighs more than normal, and compare him or her to any number of large, heavy ...
Read Full Post