What's the formula for an entertaining movie? Whisk romance, comedy, drama, emotions and relatable characters together, and there you have it; an entertaining movie. Happy Bhaag Jayegi is a combination of all the aforementioned ingredients, plus another ingredient; a comical Indo-Pak angle. Happy Bhaag Jayegi is about Harpeet aka Happy (Diana Penty) who, on her wedding night, plans to ditch her groom, Bugga (Jimmy Shergill) and plans on eloping with her boyfriend Guddu (Ali Fazal). Thanks to a carelessly formulated runaway plan, things take a chaotic turn and Happy ends up jumping off her balcony, into the wrong truck, which takes her ...
Read Full Post
Cricket matches unite the country and bring out the maximum national fervour Pakistanis can ever muster, especially if it's an India-Pakistan game. But this time what gave more fodder for the newsfeed than the defeat itself, was Shafqat Amanat Ali's performance of the qaumi tarana. After Qandeel Baloch's offers to the cricket team – we finally found something unique, fun and deeply rooted in our patriotism to go gaga over. All of which makes a great combination for some national criticism. Pakistanis were excited that someone as talented as him was chosen to accompany the stalwart Mr Bachchan in performing their respective country's national anthem. However, as with ...
Read Full Post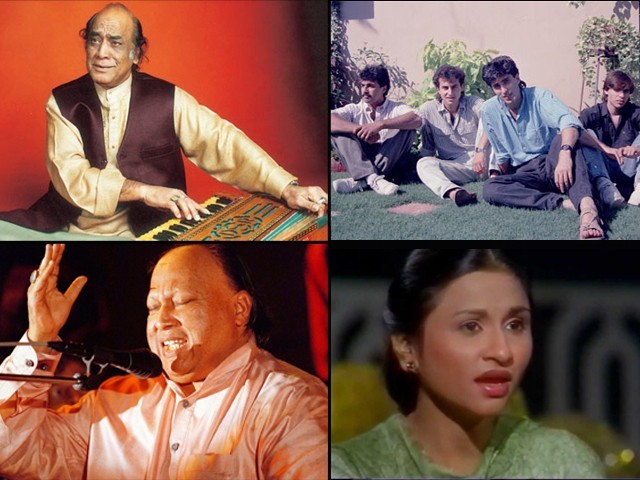 National songs play a vital role in instilling love for a country in the hearts of children and the youth. They are the incentive and encouragement needed to express affection for one's motherland in every way possible. I remember when I was in school and TV channels would play the national anthem and patriotic songs beginning early August. The voices of the singers – painting new colours to the land in the minds of the patriots and making green flags greener – were the background music of our childhood. Skits and performances on patriotic songs were the life of celebrations in August, especially ...
Read Full Post
If you ask Pakistanis about their favourite cricket World Cup, most will mention the '92 version. The reasons are obvious and manifold. Pakistan became world champions in typically dramatic fashion and unearthed stars which were to dominate world cricket for years to come. The 1992 World Cup had aging stars and new ones, Imran Khan and Ian Botham rubbing shoulders with Sachin Tendulkar and Brian Lara. It had a testing format in which each team played each other at least once and was played in superb grounds. An entire nation yearns to relive the tournament which produced several nuggety moments including the ...
Read Full Post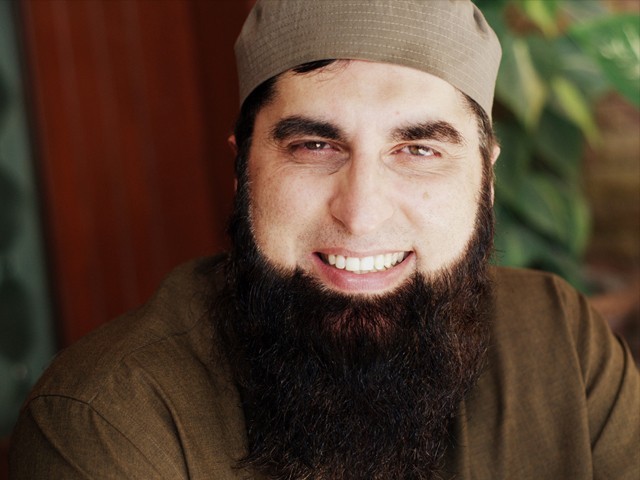 The year was 1990. Junaid Jamshed was at the height of his career when a petition was filed in the Federal Shariat Court of Pakistan that the punishment for blasphemy under Section 295-C of Pakistan Penal Code is not appropriate under the light of Quran and Sunnah. Until then, the punishment could include life imprisonment, fine or death. The petition suggested that only the death penalty could be the right punishment for a blasphemer. It was a tumultuous time in the Pakistani political landscape.  The year saw a change of three Prime Ministers- the ousted PM Benazir Bhutto, the caretaker ...
Read Full Post
Nostalgia is a funny thing. It's like looking through the window of a bullet train passing by downtown of a metropolis at night. You only see the well-lit boulevards and tall skyscrapers while the darkened slums are blurred out of view. Today, when I look back at my 29 years in Pakistan, I can't remember the pitch dark slums of the late 80s or early 90s. The memories that have remained or those which my brain has chosen to record are the ones where only the metaphorical boulevards and skyscrapers remain. Before a myriad of Pakistani television channels sprung up, before a number ...
Read Full Post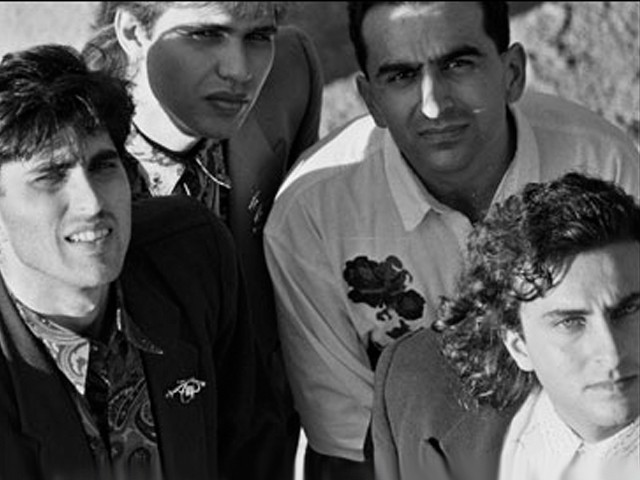 The generation that grew up listening to Atif has always associated Salman Ahmad with Junoon, completely oblivious to the fact that he was a part of Vital Signs first and had it not been for a bust up with Rohail Hyatt, Junoon might never have come into existence. As pseudo-underground bands cover redundant black and death metal covers in the name of underground music, what most of these bands, and even a large chunk of our biggest musicians remain unaware of is the fact this year marks the 25th anniversary of one of the greatest pop albums released by a ...
Read Full Post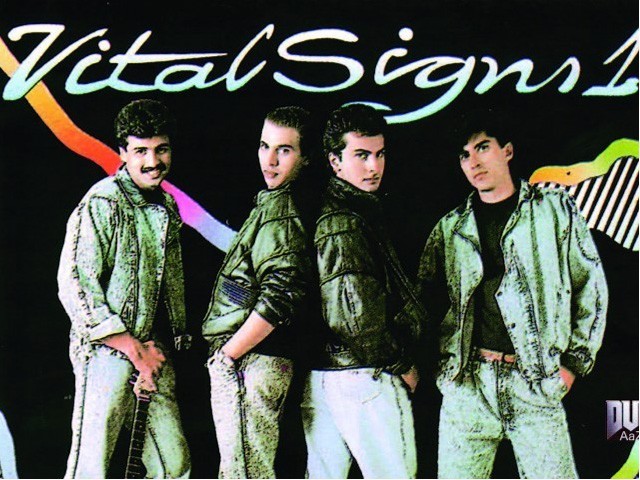 Talking to one of my old friends, my pal of 21 years, and sharing some pictures from 1994 to 1998 with him, something really interesting struck me. My memories have a soundtrack. In simple words, each time I think of my school and college life, I hear background music; beautiful melodies of the days gone by but fresh in my memory forever. And not surprisingly, all of them are from the one and only, Vital Signs. It was in the fall of 1987 or '88 when I first heard Dil Dil Pakistan. A school friend came to me one morning during break-time with her fancy new 'walkman' (remember those? Such a ...
Read Full Post
As a schoolgirl, I was probably the most patriotic I've ever been. I would participate in all the Independence Day activities – performing in the tableaux and skits, singing mili naghmay and making speeches about my love for Pakistan and our struggle for independence. It came from the heart, pure of any doubts and grudges. Times have changed, and after 9/11, my country and countrymen began to face problems we never thought we would. Last night, I decided to revive that fading enthusiasm to celebrate August 14 by looking at dog-eared photographs of my school days. I would wear no less ...
Read Full Post
My nephew living abroad is a hip-hop fan, who has hardly listened to Pakistani music, but he knows "Dil Dil Pakistan" — a song that even I grew up listening to. That's the transcendence of what I believe is Pakistan's most favourite patriotic number.  Its journey from generation to generation is what makes it different from many other patriotic numbers that turned into instant hits, but faded away after some time. So what is it about "Dil Dil Pakistan" that makes it such a classic? Russian thinker Leo Tolstoy found patriotism both stupid and immoral, promoting one's own country as the ...
Read Full Post