Apart from anime, if there is one thing that Japanese filmmakers are really good at, it is their treatment of the horror genre. These low-budget shockers tend to focus more on subtle dread – enough to keep you up at night in a cold sweat – as opposed to gratuitous gore and have a cult-following around the globe with hard-core disciples. But one film from this particular lot turned out to be more notorious than the rest, Ringu. For years, you had to have a black-market connection to get a copy of the video in lots of places, but then Hollywood decided to ...
Read Full Post
Faux-clever and quasi-mysterious to some, while pseudo-intellectual and cine-snob to others; irrespective of the amount of criticism levelled at Christopher Nolan over the years, we can all agree that The Dark Knight-famed filmmaker is one the most famous people alive. Whenever probed for a favourite director, most of the film students I teach would invariably come up with Nolan. Now whether that is a real reflection of his work or simply a by-product of his popularity is up for debate, but what we cannot deny is the cine-cult status that Nolan enjoys. So whether you like it or not, an early peek into ...
Read Full Post
It is the first day of January of 2016. Yes, the New Year has begun. We are all a bit older, wiser, and sadly, a little closer to death. Naturally, this is the perfect time to look back at some of the news stories that made headlines in Pakistan and across the world. Girls at Dhabas: For Pakistanis worn down by the taxing life of the big city, nothing quite reignites the brain cells like a good cup of doodh pati (tea). Sold at dhabas (roadside restaurants), these delicious cups of hot tea brewed in milk are consumed by the ...
Read Full Post
2015 has been a great year for Hollywood films. I personally can't think of the last time there was as much anticipation for the movie calendar as there was this year. We saw the return of beloved 70's and 80's icons like Rocky Balboa, Han Solo, Max Rockatansky, The Terminator (for better or worse), a 70-year-old director, George Miller redefine the action genre and the most beloved movie franchises – Star Wars and Rocky – got rejuvenated. So naturally with the year coming to an end it's only fair that we talk about the films that we loved the ...
Read Full Post
2015 was a mixed bag of a year for Bollywood. On one hand, we saw a lot of new-age filmmakers come up with some really off-beat stuff, while on the other, we were subjected to some same old, regressive, masala films. The classic confusion that every movie critic faces in picking the top films of the year is whether to go with flicks that have Box Office tills ringing or go with movies that set one's own heart fluttering. I have simply avoided the whole dilemma by including both. So without any further ado, here are the top five popular movies ...
Read Full Post
Farah Khan (the choreographer-turned-director) brings another enterprise titled Happy New Year, with her ever-favourite 'superstar' Shahrukh Khan. A brief introduction to Happy New Year is that it's produced by Shahrukh and Ghauri Khan, is overstuffed with actors and is a tale of revenge. Charlie (Shahrukh Khan) plans to take vengeance from Charan Grover (Jackie Shroff), because of whom his innocent father (Anupam Kher) was locked behind bars for 12 years. To execute his plan smoothly, Charlie gathers a team of misfits, including a self-declared Parsi stud named Tammy (Boman Irani) who is a specialist at breaking sophisticated locks, a partly deaf, former army bomb squad expert, ...
Read Full Post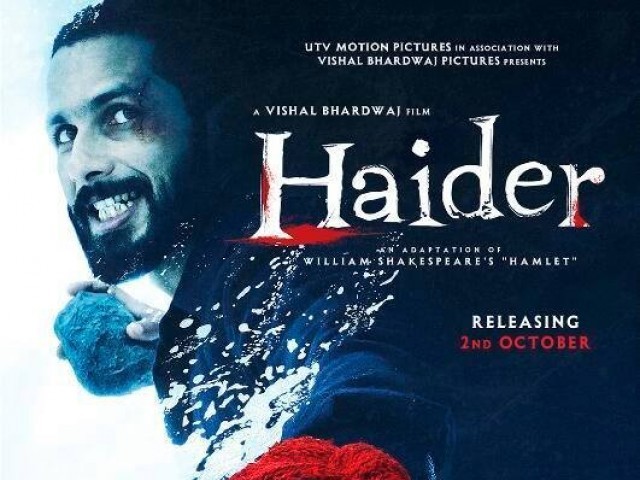 William Shakespeare, in one way or another, is an inspiration for every writer. In Bollywood, there is only one director, Vishal Bhardwaj, who has always done justice to Shakespeare's plots and has done exceptionally well in entertaining the audience. Omkara and Maqbool are good examples of this. This time again, Bhardwaj, along with Basharat Peer (a Kashmiri journalist), has penned down an adaptation of Shakespeare's most ambitious play, Hamlet. After R… Rajkumar and Phata Poster Nikla Hero (the masala entertainers), Shahid Kapoor was offered perhaps the most complicated role of his acting career; a role that needed thorough understanding of the character, ...
Read Full Post
Yes, Emraan Hashmi is back in his 'serial kisser avatar' in Kunal Deshmukh's Raja Natwarlal. This time Emraan is blessed with both: his serial kissing traits and his power packed spontaneous performance. The movie created a lot of buzz pre and post release, as it casts Pakistani 'drama queen' and movie star, Humaima Malick, opposite Emraan. Although, Humaima made her début in the Pakistani film industry with 'Bol', back in 2011, in Bollywood this is her first release. There were a lot of expectations for the movie to be a success for everyone, including Emraan, Humaima, Kunal and Kay Kay Menon. So, what happened to ...
Read Full Post
This sequel to The Hobbit trilogy will excite and captivate both, the ardent fans of the book as well as the casual moviegoer who wants to see a fantasy based, Computer-Generated Imagery (CGI) rich, action-filled, powerhouse that it is. Directed by the able Peter Jackson, of Lord of the Rings trilogy and King Kong, has now become as synonymous with being associated with everything 'Tolkien' related as the Hobbits themselves. With a running time of almost two and half hours, The Hobbit: The Desolation of Smaug is a big feature film by Hollywood standards and one won't be bored by ...
Read Full Post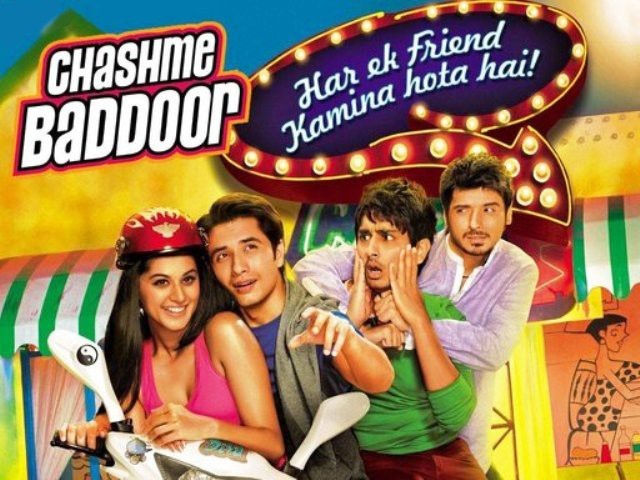 It seems Bollywood is on a remake spree. A weekend after the release of the Himmatwala remake we are offered Chashme Baddoor, a remake of a 1981 comedy of the same name. While with remakes, one inevitably ends up comparing it to the original, I am going to try and be fair to the 2013 movie, and not pitch the two versions against each other. Chashme Baddoor  is an out-and-out David Dhawan comedy – full of cheesy shayari (poetry), slapstick (and sometimes over the top comedy) and exaggerated situations. This is not a movie for those expecting any form of sense in ...
Read Full Post