News is meant to be serious and, apparently, so are the legal proceedings attended by lawmakers. Unfortunately, in our country, parliamentary proceedings are exceedingly boring but funny; not because of the content but because of the kind of characters who inhabit our parliament. A great example is Shah Sahib's sadness at the murder of Junaid Jamshed which sparked a round of hilarious memes. What tickles my funny bone even more is when lawmakers abroad have long discussions about something absolutely absurd or condemning actions which their country is itself involved in. A recent example of this happened last week ...
Read Full Post
During my last winter break, I found the ultimate gratification for my sweet tooth cravings in Bahrain. It was an accidental discovery soon to develop into a love affair. I had stumbled on a yellow, crumbly cake hiding in my aunt's kitchen. This was a cake not witnessed by me before as it defied my prior experiences with cakes. I knew it was cake because of its smell but it hadn't risen –  which is not a compliment for cakes. It was a crumbly scone-resembling cake drenched in sticky syrup. It reminded me of the local Arabian Mahal-e-halwa. Curious, I convinced my ...
Read Full Post
Al Jazeera News Network was recently in the news for relatively positive reasons. A surprise, one must say. Their editorial on "Why Al Jazeera will not say Mediterranean 'migrants'", grabbed attention not only among global media consumers but also various renowned media networks – who published scores of commentaries appreciating the stand taken by the media outlet. In their policy editorial by Barry Malone, Al Jazeera's online editor, wrote, "At this network, we try hard through our journalism to be the voice of those people in our world who, for whatever reason, find themselves without one. Migrant is a word that strips suffering people of voice. Substituting refugee ...
Read Full Post
Socio-political change is happening across the globe at a pace not previously experienced in history. This is particularly true within the Gulf States. Each day, growing unrest is visible through dissident activity, protests, strikes, and violence. Frustration and anger once repressed is now acted upon. Unprecedented access to communication technologies and the proliferation of social media tools offer platforms for disadvantaged and repressed people to gather, collaborate and make themselves heard – even if only to others in their situation. Media outlets, YouTube videos, Twitter, and Facebook posts spread messages that embolden marginalised people and activist networks into individual and collective action. Rulers of some Gulf ...
Read Full Post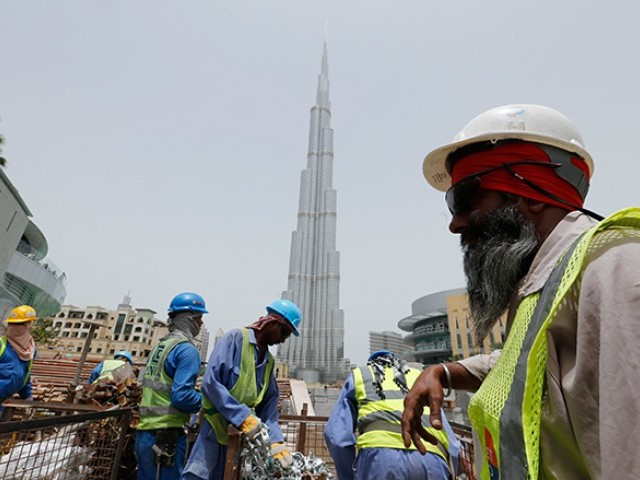 In the southern coastal belt of India and the Malabar side, there has been an obsession among youngsters to flock to the Middle East for a better livelihood. The trend embarked in the late 60s, as a result of the oil boom in most parts of the Arab gulf region. With a shortage of labour force at home, the requirement for semi-skilled and highly-skilled labour from third world countries elevated and thus began the influx of thousands of workers from India, Pakistan and Bangladesh. Initially, in the early 70s, Kuwait and Bahrain attracted huge labour force as massive oil extraction ...
Read Full Post
We live in strange times. Saudi Arabia's ageing despot has finally died. The difference between then and now of course is that Saudi visits are hardly as honest and just as scarcely the bearer of good news for Pakistan's perpetually-indebted elite. If in the 1950s they brought some hope for the poor along with gold, now these visits carry a heavy price tag, despite assurances to the contrary from the country's financial mandarins after the latest Saudi bequest of $1.5 billion in a scarcely-entertaining drama at the national level. And the heavy price-tag might end up consuming Pakistan itself. Our dependence on Saudi oil, remittances ...
Read Full Post
A Pentagon official, soon after launching an offensive against the Islamic State of Iraq and Syria (ISIS), Khorasan, and the al Qaeda in Syria, said, "Islamic State battle could take years". This was the first instance when the United States "officially" intervened in Syria using Islamic State's preamble. And with that, Syria became the seventh predominantly Muslim country to be attacked by a Nobel laureate – US President Barack Obama. This latest campaign boasts fighter jets, especially the problem laden F-22 Raptor, tomahawk cruise missiles, drones and bombers. The United States is also joined by five other Arab states – namely United Arab Emirates (UAE), Saudi Arabia, Qatar, Jordan ...
Read Full Post
The buzzword in the Arab world nowadays is 'change'. There has been a shift from criticising the Israel-Palestinian issue to protesting against internal state hegemony. The Arab Spring is not over yet. Tahrir square is protesting again. Tunisia and Libya are both unsettled and there are ever more crackdowns across Syria. King Hamad of Bahrain will be addressing his nation today. And, women in the Kingdom of Saudi Arabia (KSA) have taken to the wheels. Historically, this change, among others, was due. Socio-economic development in the region and the unjust polarisation of economic wealth across the spectrum, in the Gulf ...
Read Full Post
The Egyptian army had to face a choice when people took to the streets against a three-decade-long autocratic rule:  make a change or gun down your own people. Both options worked against the repressive regime; shooting its own people would have further diminished their legitimacy, while allowing a democratic transition would effectively end their power circle. Eventually, history was made. The liberated Egyptians walked tall; the corrupt leader succumbed to the power of the masses. The dream of democracy now seems not too far. However, history, as glorious as it seems to be for the Egyptians, reveals that democratic transitions whether ...
Read Full Post
Imagine a lonely man without a job. His community barred from political representation, having no rights and no future to look forward to. With extreme frustration and deep-rooted anger, he one day gets off the wrong side of bed, thinking it's time to bring about a change. That was the situation with the people of Bahrain. People with no real rights to speak of. Pushed over the edge, this man, along with a few others, decided to make himself heard, albeit peacefully. They take to the streets just so they get noticed. Understandable so far, but the plot thickens. The ...
Read Full Post