"The people who are trying to hold us accountable, listen closely. You shall not be spared." These were the ominous words of Pakistan Muslim League-Nawaz's (PML-N) leader and future candidate for villain in a Bond movie, Senator Nehal Hashmi. Hashmi was referring to the joint investigation team (JIT) which had been tasked by the Supreme Court to further investigate Prime Minister Nawaz Sharif's financial holdings, which has been the subject of the Panama Papers controversy in Pakistan. It was slightly embarrassing for Hashmi that Nawaz asked him to resign from his senators seat for his comments. "The prime minister has declared Nehal Hashmi's speech as an irresponsible one," said ...
Read Full Post
The attack on Nobel Laureate Malala Yousafzai was staged, read a tweet last week. This wasn't a social media troll or veteran conspiracy theorist. This was a Member of the National Assembly (MNA), Mussarat Ahmad Zeb, who also hails from the royal family of Swat, the region where Malala was shot in the head by Taliban militants. Malala could never read or write the time she supposedly wrote Gul Makai story 4 #BBC 🤔 https://t.co/ykYeVYghUI — mussarat ahmadzeb (@MussartAhmadzeb) May 19, 2017 No forensic expert was in #Swat saw all drama https://t.co/W6He2gWTxM — mussarat ahmadzeb (@MussartAhmadzeb) May 19, 2017 Spilling the beans have had enough of ...
Read Full Post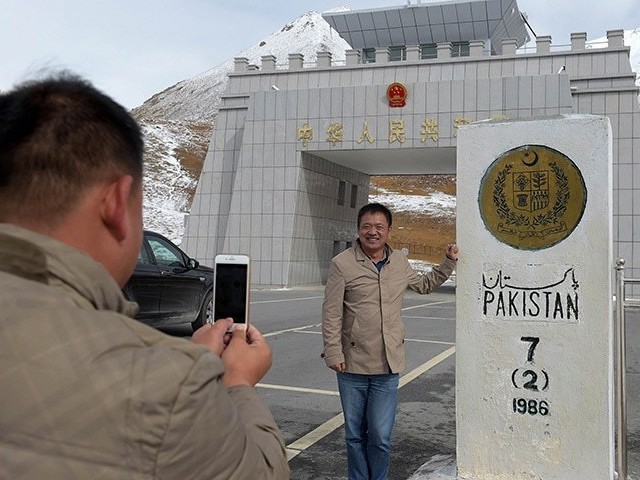 'Exclusive: CPEC Master Plan Revealed', read a headline this week in Pakistan's daily newspaper, Dawn. Instantly, news outlets from across the world scrambled to analyse the text of the now-viral article and provided their own respective analyses of this said master plan. The two words themselves seem especially ominous, harkening to the devious plots hatched by cunning antagonists in the spy movies of old. The words, however, in many ways do justice to what was revealed. The plan includes details of leasing large tracts of land to Chinese companies for 'demonstration projects' in agriculture with similar concessions in land granted for the construction of ...
Read Full Post