It's 2017. Women are becoming more visible in possibly every field of work and professional capacities, proving that when they reclaim spaces, whether private or public, there is just no stopping how far they can excel. There is no one who can deny that fact. For centuries, women have been put down and pushed back with claims of natural and inherent incompetence based on their sex. Somehow, because a certain group of humans is born female with physical differences (read: different reproductive organs), they have been and still are considered not good enough to become successful or become leaders. However, the popular quote, "Time ...
Read Full Post
According to a BBC undercover investigation, some Muslim women in South Asian diasporic communities in England are facing exploitation, blackmail and sexual abuse via various online accounts. These accounts provide services for divorced women to fulfil the requirement of a so-called Halala marriage, in order to remarry their former spouse after they have been divorced through the 'triple talaq' process. Triple talaq takes place when a man says 'talaq' (divorce) three times in a row to his wife, convincing many Muslims that this ends an Islamic marriage immediately. These online services let women pay to marry strangers, consummate the marriage with them and then divorce them, after which they are ...
Read Full Post
Africa and certain parts of the Arab world are not the only places where the practice of Female Genital Mutilation (FGM) prevails, as Indonesia is currently on the hot seat for allowing female circumcision on girls as young as one-year-old.  On March 27th, a disheartening video of an Indonesian toddler surfaced which shook people around the world. In the said video, Salsa Djafar is shown decorated in a crown with ribbons and shiny clothes, ready to be circumcised. The video is not to be watched by the faint-hearted as it truly captures the pain of the little baby girl while ...
Read Full Post
Indeed, today is the day to celebrate women. For those of us who are lucky enough to wake up to our mothers' presence, we are aware of all the work they contribute to the house. Whether it is by showing love to their children, getting all the house-hold related chores in order or by making sure that there is always food on the table, mothers have always remained at the centre. In our society, being a mother is possibly one of the most unappreciated jobs. Historically, women were respected for raising children since there was no alternative option to full-time mothering. However, they ...
Read Full Post
TOPICS
Pakistan isn't the only country that bestows injustices onto minority groups residing in its country. We all are aware of the recent violent acts that have taken place against the transgender community, all thanks to social media for spreading awareness on the issue. Donald Trump's win as the 45th president of the United States has brought about many conservative and anti-human rights thoughts, which seem to retract the liberal and more inclusive laws set in motion by the former democratic president of the United States, Barack Obama. Obama ordered public schools in May 2016 to allow transgender students to use bathrooms according to their chosen identity, further threatening to hold back federal funding if ...
Read Full Post
More than 80% of women in Pakistan face sexual harassment on a daily basis. Harassment has become one of the most common issues of our society today. In most cases, the perpetrator takes advantage of the victim's vulnerability and helplessness. Because women are taught to keep such incidents private, the fact that women will seldom come out to raise their voices against injustice, strengthens the perpetrators' determination to touch whoever they like.  I applaud you, Zara and Zoya Khan, for standing up to the atrocious and sexually deprived man, who, like many others, assumed he had the right to touch you without your consent; ...
Read Full Post
TOPICS
News of honour killings, or karo-kari, is not new to Pakistan. Almost a thousand women are killed in Pakistan every year for allegedly bringing "shame" to their families. In a society that feeds off hyper masculinity, a woman's autonomy and independence of any sort is seen as a threat to the Pakistani culture as a whole. Last year, a renowned social media celebrity, Qandeel Baloch, was murdered by her brother in the name of honour, because of her financial and social independence gained from practicing what she preached – self-love and personal power. Although honour killings were (and still are) very common, this incident in particular is what led the government ...
Read Full Post
A campaign of ethnic cleansing against the Rohingya Muslims is being carried out by Burmese authorities in the western state of Arakan. The Burmese troops have slaughtered children, raped women, as well as killed and shot men. They have burned and looted houses. They have forced people to cross the river into Bangladesh, which is one of Burma's neighbouring countries. The Rohingya group, numbering about 1.1 million people, is seen as one of the world's most persecuted minorities. A huge number of people from the community have poured across the border for several years to seek asylum in one of the refugee camps near Cox's Bazar. Moreover, ...
Read Full Post
TOPICS
News and images of Pakistani Christians being beaten up or being wrongly prosecuted are not surprising for the Pakistani public, especially since Pakistan ranks number six on the Open Doors World Watch List for Christian prosecution. Verily, one cannot turn a blind eye to such violence when it takes place so often. With the growing intolerance rate in Pakistan, many members belonging to minority groups continue to pay the price for acts they don't even know constitute as crimes. And, realistically, they aren't. A couple of days ago, a Christian boy was shown to be brutally beaten up in a video ...
Read Full Post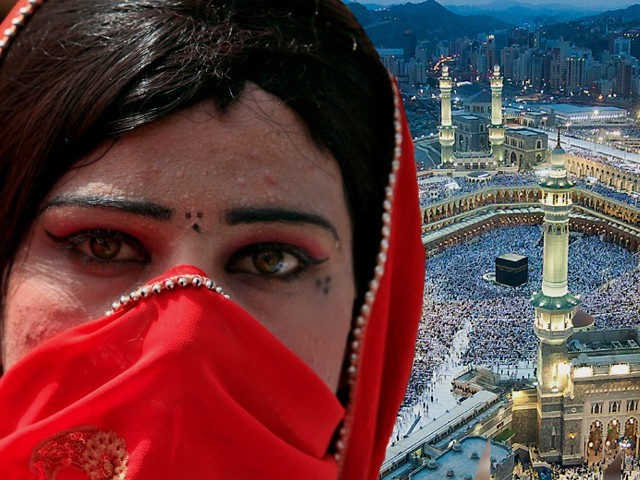 About a month ago, a violent video was circulated on social media which showed a gang of men in Pakistan viciously flogging a transgender as a 'punishment for her bad habits'. While many people belonging to various sectors of Pakistani society condemned the series of human rights violations of transgender people on a local front, there comes yet another news that is sad and terrifying; this time a global one. Saudi Arabia has formally banned transgender people from even visiting the country. It doesn't end there – they have also been banned from performing the religious pilgrimage, Umrah. The pilgrimage can be performed ...
Read Full Post