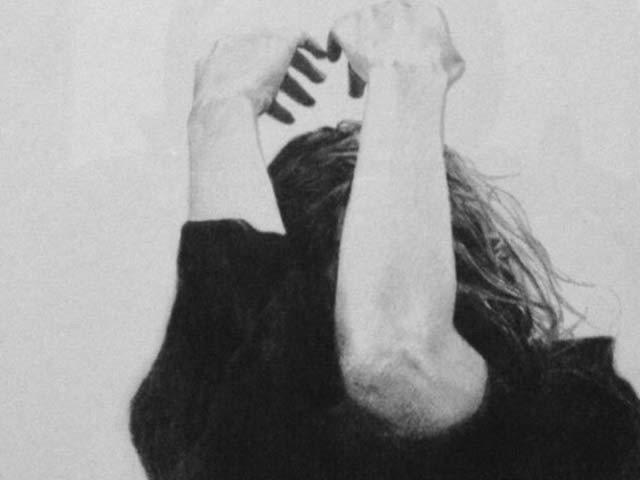 I am a flower. A petal. A stone. I am all of these things and none, I am burning with follicles; I am bound shut by earth, I am two polar opposites, striking against each other at all times. I am sin I am sadness I am hope on a tree I am lost, eternal, free-falling misery. I am light in the dark I am the wind in the desert I am every cliché that you think I deserved. I am lost, I am found: I am almost always a raging sound I am loud and fierce and fiery I am darkness as it drowns your lungs; you cannot breathe. I am suffocating ...
Read Full Post
The first thing that struck me about season six of Girls was how it wasn't about the girls anymore. The show was no longer about the undeniable bond between four girls that stood unwavering through time. In the very first episode, Hannah (Lena Dunham) says to Paul-Louis (Riz Ahmed) – having him in the episode was enough for me to like it – that she only knew her friends by what they didn't like. How odd is it to not know what your friends like? How odd is it to relish in that fact? She smirks as she says this and man, ...
Read Full Post
If I sit here, in this room for just a moment, what would change? What would happen? Just a minute, one moment. All to myself. Would the world change if I let myself forget about it? It forgot about me. It forgot about me a long time ago. So now I sit here frozen. Frozen in time. I can't move. I'm trying so hard, but I can't. I sit here staring at my legs, willing them to work. I'm willing myself to move, I swear. My legs won't work. My feet won't move. My toes won't wiggle. The room is so small, all I can feel are ...
Read Full Post
"So it's a show? It's a lifetime. It's a religion." #GilmoreGirls newbies, consider this your assigned reading because it's not just a show… https://t.co/xUYGVpFc0O pic.twitter.com/U2QrVUdi1J — E! News (@enews) October 25, 2016 I'm sitting here, pausing and playing season seven's last episode of Gilmore Girls because I don't want it to end. The trailer for the Gilmore Girls Revival is out! And I can't contain myself. Lorelai (Lauren Graham) is back and she wants coffee coffee coffee. And I want the new season now now now. There's still one month till the new #GilmoreGirls drops, and that is just too long. pic.twitter.com/OpiLIkbeUm — SELF Magazine ...
Read Full Post
I am ten-years-old, sitting on my pink barbie bed, it is way past my bed-time. The Grim Grotto is the sole object of my fascination. I hold up my tiny book light to the sentences I had waited so long to meet with. Twelve years later, I am that little girl all over again as I watch the Netflix teaser for A Series of Unfortunate Events (ASOUE). It begins: "Hello, I am Lemony Snicket and once again I find myself talking to a stranger in a dimly lit room." But I can't look away. And I can't avoid the cruel whimsy. I want ...
Read Full Post
It's almost that time of the year again. Yes, that time, when the city is intoxicated by the smell of rotting intestines, and fresh blood: Eid. It's been a while since I've experienced it, and no that's not nostalgia or longing embedded into that phrase. I've been away for the past few bakra Eids, and somehow they all seem to mesh into one in my mind. I'm trying to think back and dissect them into individual moments and memories. 2013 This is my first Eid away from home. I wake up to Eid Mubarak messages but I'm not really feeling festive. There is ...
Read Full Post
Language shapes the way we think. It's a system of investigation of reality, and control of reality. Today, so many of us live for language. It is our mode of communication, words are how we express what we mean, want, and desire. Actions do not speak louder. Words are direct, and distinct. But what happens when they aren't anymore? What happens when words begin to diminish into abbreviations and sentences into acronyms? People blame the millennials, they always do. But this hasn't solely plagued our generation. I was re-reading George Orwell's 1984 for a class last semester. I realised that in the world of ...
Read Full Post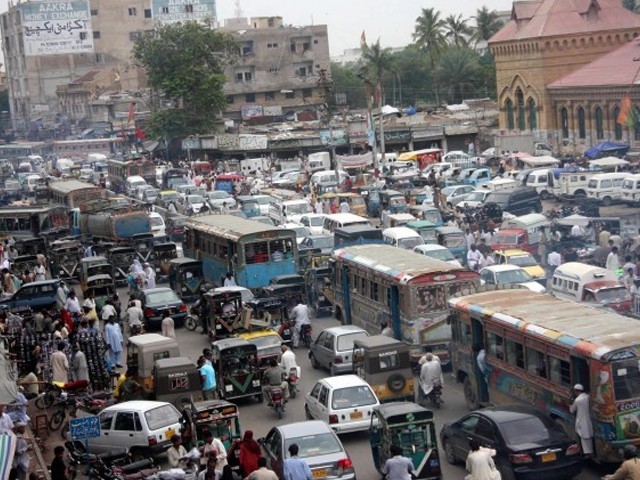 I walk out of the plane and I'm hit with humidity, heat, and a smell that I can't even describe with words. This is home. The airport is packed as I trudge my way to get my overweight, large suitcases. My eyes are watering, my hair is in a state, and my clothes that seemed so loose back in Rome are suddenly sticking to me as the gaze of almost every male present follows me in a carnal manner.  This is home. I try and relax as I look at the out-dated conveyor belt slowly moving bag after bag until I finally see my own. I push ...
Read Full Post
Spoken Stage, in collaboration with Girls at Dhabas, hosted an event coined "Pop-up in the Park" at Frere Hall this Saturday in order to reclaim the public spaces in Karachi. Spoken Stage is an organisation that fosters the growth of individual expression through the projection of spoken word poetry and prose. Girls at Dhabas was created with the intention of enabling women to claim public spaces, and is quickly gaining influence as women all over South Asia are using the hashtag #girlsatdhabas. The event took place at Frere Hall with the intention of reclaiming public spaces.Photo: ...
Read Full Post