When former General Raheel Sharif, shortly after taking office, started and pursued Operation Zarb-e-Azb against terrorists, the entire country applauded his efforts. Similarly, when Operation 'clean up' started in Karachi, large sections of the Urdu speaking population applauded General Sharif's efforts despite the sometimes heavy handed tactics of the Rangers. This even included some long-time supporters of the Muttahida Qaumi Movement (MQM). The lawlessness and violence in the streets of Karachi had just become too much for everyone. If it took the dismantling of some formations of the MQM and the Pakistan People's Party (PPP) (for example, the Aman committee) to bring it down, so be it. General Sharif's single-minded devotion to his job and his statement that he will not ask ...
Read Full Post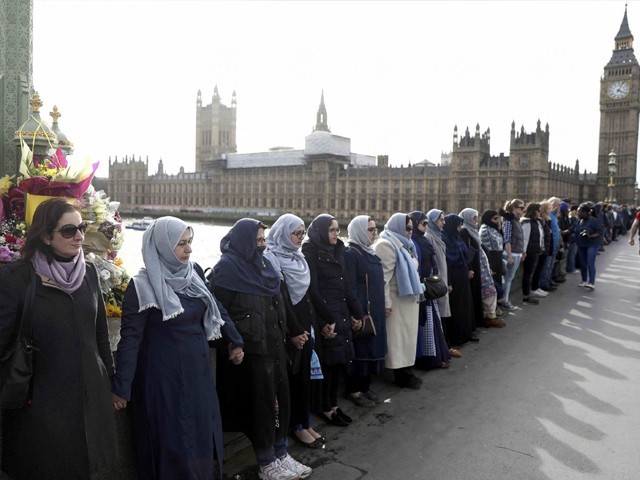 We witnessed yet another terrible and senseless attack against innocent people in London, in which seven people were been killed and some 50 injured. And it was only a week back when a suicide bomber of Libyan origin killed 23 innocent people at a concert in Manchester. Muslims from the local community are equally outraged and several joined hands with the local community to help. Muslim doctors at local hospitals worked side by side with other colleagues for long hours to assist incoming casualties. However, this is not enough. Whenever a terrorist strikes anywhere, but more so in a western capital, Muslims all over the world are asked to make ...
Read Full Post
Political pundits around the world are trying to analyse the impact of President Donald Trump's visit to Saudi Arabia and his speech to the leaders of some 50 Muslim countries in Riyadh. Some are saying that it is full of contradictions as compared to his pre-election rhetoric against Muslims. Others say that his clear tilt towards Sunni's and his siding with the Saudis on their stand vis à vis Iran is illogical and counter-productive to the USA's fight against ISIS. On one hand, the fountainhead of the theological underpinnings of ISIS is the Saudi Arabian sponsored Wahabi/Takfiri ideology and its main support comes from ...
Read Full Post
The upcoming local government elections could provide an opportunity to address issues of governance in Karachi provided the local governance system is strengthened to compensate for the division of the province into a rural and an urban part.  A discussion on these issues is normally framed in terms of the political parties involved. Unless some structural issues are addressed, a change in political parties would only be a change at the margin. One of the problems with Sindh is that it is the only province in Pakistan where a distinction has been made between urban and rural areas. An unintended consequence of this is that ...
Read Full Post
The news from the Line of Control (LoC) in Kashmir is not good. Five Indian soldiers have reportedly been kidnapped and murdered by terrorists wearing Pakistan Army uniforms. However, the Pakistan Army denies any part in this. I believe that this action, like similar actions in the past, has most likely been carried out by the Jihadi groups who like to derail any process of rapprochement between India and Pakistan. Nevertheless, this has caused tempers to flare across the border and the Indian establishment has sounded off against Pakistan and its support for terrorists. On the Pakistan side, the reaction has ...
Read Full Post